Pawn Designer Handbags in Mesa
This year has had a number of things happening that has caused a challenge to pay our monthly bills with ease.  Before these troublesome times, to splurge and spend a little extra to get the designer handbags of your choice was fees able.  Although at the moment, money is quite tight.  At Oro Express Mesa Pawn and Gold, we are extending our pawn services to the line of Haute Couture.  Therefore, let those designer handbags put some cash back in your pocket with a secured loan.
Designer Handbags and Purses Accepted for Secured Loans
We will accept just about any brand of designer handbags or purses to acquire a loan made by Coach, Fendi and Escada just to name a few. Depending on the brand and the style we will offer you the most cash possible for a secured loan.
Authenticity is the Key to Pawn Your Designer Handbags
There are many knock offs and fake bags going around, which made it hard to use for a pawn loan. Luckily there are ways to make it a sounder acquisition for a secured loan. Along with the designer handbag bring the receipt, the box it came in, and Card of Authenticity. If you did not save any of the above, we have the latest technical advances to verify it is certified called Entrupy. This new system allows us to authenticate it in the store. This just takes a few minutes to validate and proceed with our assessment.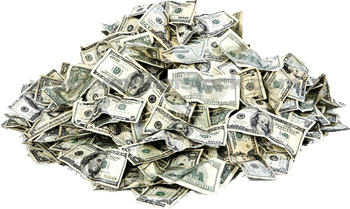 Terms of the Secured Loan
The 90-day loan is based on the if authentication of the handbag is valid first and foremost. After that, we will begin our valuation of the style and its external condition.  Upon completing the assessment, based on the fair market value we will make the highest cash offer possible for a secured loan.
Once the offer is accepted, we will need a current and valid Arizona ID and a few signatures to put cash in your hand.
Within those 90 days, you can pay the loan off without incurring any penalty fees.  In addition, if you satisfy the loan prior to the 60th day, your amount due will be lessened by a redemption discount that we will apply.  Thus, once again you will have your designer handbag.
We also understand that some need to extend the pawn loan as well. Therefore, with paying only the interest accrued to date, we can offer to rewrite the loan for another 90 days. Furthermore, it's possible to do this as many times is needed to pay the loan off in full.
Let Oro Express Mesa Pawn and Gold Help You!
Located in the heart of the Temple Historical District, off of East Broadway Road and North Mesa Drive.  Here you will find our store's associates are highly trained, experienced and friendly. Whether you are there to pawn, sell or buy, you will receive the best of service!