Medical Equipment Buyer Mesa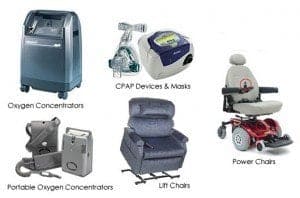 OE Mesa Pawnshop will buy your home medical equipment. Portable and Home Oxygen Concentrators, Personal Mobility Scooters, Hip Stimulators, Prosthetic Limbs, and any other unique, valuable medical equipment you may have on hand.  If you don't see your item here — don't be afraid to ask!  Just hit the chat button down below, or come on down to the store and we'll let you know. However, there is one machine we cannot take: CPAP Machines. This is primarily due to the nature of perscriptions required by doctors. As this is a highly-specific machine, it would not be wise to sell as you may have greater need of it than us. We apologize for the inconvience. Other large items such as movable beds, and lift chairs, we aren't able to take however due to the size.  If we can put it in a box and ship it across the country, you can bet that we'll be your medical equipment buyer!
We will provide a pawn loan or buy outright for cash your used medical equipment.
At OE Mesa, we do understand that due to the high costs of care, many of us are taking care of our elderly or sick family members providing the benefits of the medical devices they need while remaining in the comfort of their home, surrounded by their families. These can be difficult times for anyone to have to face but then comes the difficult aspect of what to do with the medical equipment left behind in your home? Perhaps additional medical bills and other expenses.
We offer a dignified solution to these needs during a very difficult time.
Confidential and discreet we will pay you the most cash for these devices. No unneccesary estate sales with strangers rummaging through your home only to offer you the barest minimum amount of money. Why go through this when you can bring these items to our store along with any other items you might wish to exchange for cash.