A Pawn Loan Mesa Can Bank On!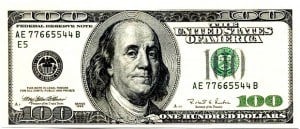 You can get a pawn loan Mesa residents on anything!  The great thing about getting a loan through Oro Express Mesa Pawn & Gold is that there is no restriction on what we can make a pawn loan on!  Whether it's electronics, computers, TVs, cell phones, musical instruments, power tools, whatever!  We make pawn loans on it!  The reason for this is that your item is used as collateral for the amount that you need to borrow.  We hold on to your item, and you get cash as simple as that.  Here's just a small sample of the items we can give a pawn loan Mesa residents can rely on:
Power tools!
Auto title loans! (still drive your car away!)
Diamonds!
Computers!
Laptops!
Used Cell Phones!
Watches!
Any Jewelry!
Gold!
Silver!
Platinum!
You can get more information on selling, buying, or loaning any of these items by clicking on the nice, colorful tabs up at the top!   An even better option, is to use our chat feature in the lower right corner.  We'll gladly tell you all the information you need to know about a pawn loan, or multiple pawn loans, and what kind of items you can pawn.  We're here to serve you, and this is one of the many ways we strive to help.  Tempe, Chandler, Mesa, or Gilbert, we're here to help you.

Get Fast Cash With A Pawn Loan Mesa
A pawn loan is a unique form of loan that really isn't available in too many other places except for institutions like pawn shops.  It's a form of collateral loan in which we can look past all the limiting factors that banks use to assess other loans.  A pawn loan Mesa only needs one factor to decide whether or not you're eligible, and also the end loan value you're eligible for.  That factor is simply whatever collateral you might have.  Look at our nice big list up above, you've surely got some of the things on that list and if you do, you can get a pawn loan worth hundreds of dollars.
The value of this item and the condition it's in is all we need to determine how much money we can loan you.  The beauty in this type of cash loan is that it can put hundreds of dollars in your hand in as little as five minutes.  Our pawn shop associates are experts at everything from electronics to gold jewelry and are trained to get you the most amount of cash possible in as little as time possible.  In as little as five minutes, you can solve whatever financial problems are troubling you.
Repayment Is Quick and Painless
At Oro Express Mesa Pawn and Gold, it's important to remember that you always have options.  We're simply not in the business of repossessing our customer's items!  Our staff will do everything within our power to avoid that outcome from a pawn loan Mesa residents.
By Arizona law, each of these pawn loans is written out for a period of 90 days. During which any customer is more than welcome to come and repay the loan.  You're more than welcome to repay the original principal plus accrued interest.  As a result, we return your valuables to you in the same condition received.
However, at 90 days if you are unable to repay the pawn loan Mesa, then that's no issue either.  As long as you repay the interest that's accrued up to this point, we can extend the pawn loan Mesa.  While a pawn loan can be a short term financial solution, we're more than happy to extend the loan as many times as you need us to.  Because no matter if you hail from Mesa, Tempe, or Chandler, we can put fast cash in your hands.

Oro Express Mesa Pawn & Gold will give you the most cash in Mesa, Tempe, Gilbert, or Chandler for your loans.  Most importantly, we usually beat our competitors' prices each and every time.  If you need fast cash, our pawn shop is where you need to stop.  Come visit today, and see why we're the best pawn shop in Mesa, Chandler, Gilbert, and Tempe!