Frequently Asked Questions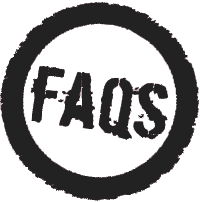 Many people have some misconceptions about Pawn Shops and what it is they actually do. For many, the closest they have ever come to being in a pawn shop has been watching one of the TV shows. At Oro Express Mesa Pawn and Gold, we have assembled this FAQ list to perhaps answer some of your questions as well as provide you with a few facts about this very old and time honored profession.
I need cash, what do I do?
 This FAQ is also the most common we receive, but also the most encouraging. If you have an item of value (see "what items can I bring" below), bring it in to our pawn shop. One of our helpful specialists will give you a fair value appraisal, or HIGHEST MAXIMUM CASH VALUE, that we can give. You now have two options: either pawn (see "what is a pawn" below) your item or you can sell it to us.
What items can I bring?
  We take anything that has value at Oro Express Mesa pawn shop.
Here is a list of some of the items we take you can get a rough idea of what you can bring to us. These are just SOME of the items we take:
•Jewelry and Estate Jewelry
•Gold, Silver, Diamonds, Watches, Fine, Designer, and Estate Jewelry
•Brands we purchase include Rolex, Cartier, Tiffany, Hamilton, Omega, and other fine watches.
•Electronics
•Flat Screen TVs, DVD players, DVDs, Home Audio, Car Audio, Receivers, Computers, Laptops, Monitors, Speakers, Cameras, Camcorders, GPS, iPods, Cell Phones
•Brands we purchase include Sony, Samsung, JVC, RCA, Vizio, and others
•Video Games
•PlayStation 2, PlayStation 3, PlayStation 4, PlayStation 5, Xbox One, Xbox 360, Wii, Xbox X/S, Nintendo Switch, and GameCube.
•Plus, unlike many stores, we will also buy or loan on your entire collection of games.
•Musical Instruments
•Guitars, Basses, Drums, DJ Equipment, Mixers, Speakers
•Vehicles
•Cars, Trucks, SUVS, RVs, Boats, Motorcycles, ATVs, Dirt bikes, Quads
•Tools – Drills, Grinders, Routers, Saws, Industrial Tools
If you have gold, or electronic items that have value, don't hesitate to call us.  Odds are that we will take in your gold, diamonds, and other items and give you the highest cash value possible!  Odd items that we have loaned on include an antique Dean guitar which we loaned $1200.00 on, a very expensive McIntosh Stereo Amplifier, a 38 foot motor-home, a mink coat, a riding lawnmower, $3500 worth of Crestron Home Automation Equipment, a $1200 engineering tool which we didn't understand very well, and a Suzuki motorcycle.  If the item has value and we think we can sell it in the event of a default, we will make the cash loan.
Please bring in any accessories (remotes, chords, chargers, etc.) to get the MAXIMUM VALUE for your items.
Can I bring my gun in?
  While we respect your right to bear arms, WE DO NOT LOAN ON FIREARMS OR WEAPONS at our pawnshop.  Please leave your gun at home or in your car if you must.
How do you determine the value of an item?
 Our pawn shop has an aggressive pricing system, designed to give you maximum cash value for your items. For non-jewelry items, we use several resources to value your item and then appraise the condition. For jewelry, appraisals are based on the market price of gold on the NY Spot Market. WE PRIDE OURSELVES ON PAYING MORE THAN OTHER LENDERS. Come in to our pawn shop for a free consultation
If you feel that we don't offer enough cash, we encourage you to seek further appraisals. The customer's interest, which is getting the most cash for their item, is our main priority too. We want you to get as much cash as possible, even if that means getting additional appraisals from other lenders. WE ARE CONFIDENT THAT WE PAY THE MOST CASH AND OFFER A SERVICE FAR SUPERIOR TO OUR COMPETITORS. Our store has a loyal customer base that has realized this fact. Ask someone who has been to our store and they will tell you why they keep coming back.
Can I call for a quote?
 We can give you a rough estimate over the phone but to get an actual cash appraisal, we ask that you bring the item in to our pawn shop.
PAWNING YOUR ITEM  
What is a pawn?
A pawn is a 90 day loan in which we hold on to your item as security, until you pay back the cash loan. Basically, you bring your item in. We give you loan cash and hold on to your item. When you bring back the cash we loaned you (the principal) plus the interest, we release the item back to you.
What are the terms of a pawn?
  A pawn is a loan, done by a pawn shop, in which the principal (the cash amount we gave you) plus the interest on the cash loan needs to be repaid for us to release your item back to you. Our interest rates are standard with the ARS-44-1626. The first 60 days are 16% interest, based on your principal. Followed by the last 30 days at 6% interest, based on your principal, for a total of 22%. There is also the standard $5 ticket fee and $3 police ticket fees.
So I pawned my item, now what?
  You have two options: rewrite (extend) your pawn loan or redeem (take your item out). To rewrite the pawn loan, pay the interest and your pawn loan will be extended for an additional 90 days. Once you redeem the pawn loan, or take your items out, pay the interest and the cash amount we loaned you. We give you back your item and your pawn loan has successfully ended. You may bring the item back to our pawn shop any time to get another cash loan.
What happens if I don't pay on the pawn?
 We understand that the items you own are very important to you. If you do not pay (either rewrite or redeem), the pawn loan will default and the item will transfer ownership to the pawn shop. HOWEVER, it's understood that there are circumstances that may prevent you from paying your pawn loan. Call us and let us know if you will be late on your loan and WE WILL WORK WITH YOU. Your item doesn't have to default; we can give you an extension as long as your request is reasonable. Defaulting on your pawn loan DOES NOT HARM YOUR CREDIT IN ANY WAY. We will never call any collection agency or file a single report. If you don't pay, we put the item into our inventory and that is all.
What is a title loan?
A title loan is often referred to as an Auto Title Loan or a Car Title Loan is a loan against the value of your car.  It works the same as a pawn, except YOU CAN CONTINUE TO DRIVE YOUR CAR.  We hold on to a copy of your keys and the title.  Auto Title Loans are the best cash option if you wish to continue driving the car.
If your Auto Title Loan defaults, the pawn shop will assume ownership of your vehicle.  When you redeem your title loan, we will release your keys and title, and you will be good to go.  With an auto title loan you have the ability to pay just the interest, pay the cash loan over time, or make a single cash payment at any time during the term of the loan.
Come in to Oro Express Mesa to obtain an application packet.  Our auto title loans process is about 30 minutes, very quick compared to other lenders! Our helpful staff will be happy to answer any questions regarding our cash loans.
We also offer the unique ability to handle title loans where the value of the vehicle is too low for other lenders to loan on it.  In the case of an infrequently used vehicle, a travel trailer, RV, or boat, we are unique in that we can loan on the item at a higher loan to value and store the item in our secured yard.
SELLING YOUR ITEM
What does selling it involve?
 If you do not want your item anymore and want to sell it to us, it is pretty simple. We appraise your item, give you cash for it, you give us the item, and that is all. Bring your item in to Oro Express Mesa Pawn and Gold or call us if you have any questions regarding selling your item.  There is no faster way to dispose of items that you no longer need and get cash for them.  It's something like taking your stuff to Goodwill, except that we pay you for the items – IN CASH, IMMEDIATELY.
HOW AM I PROTECTED?
Is my item safe?
 Your item is as safe at our pawn shop as if it were to be stored in a bank. We have a secured storage area, monitored with various high tech alarm systems and video surveillance. Your jewelry, and diamonds will be locked in a heavy duty vault. Any and all items stored inside of our pawn store will NOT BE TOUCHED while they are being securely held. WE GUARANTEE YOUR ITEMS WILL BE RETURNED TO YOU IN THE EXACT CONDITION THEY WERE BROUGHT IN.  In addition, your items are insured for their full value.
If you have a vehicle, we will store this vehicle in our secured yard; however, for vehicles stored in our yard we rely on your insurance in the event of a loss.  We have had very limited losses in our yard and have never had a vehicle stolen. However, you are required to maintain insurance on the vehicle while it is in our yard.
What are my rights regarding my loan?
The pawn shop industry is strictly regulated and adheres to a strict code of laws. All of our procedures and practices are in accordance with ARS-44 Article 3. In addition to following state regulations, we believe very highly in business ethics and integrity. We promise that you will always be treated fairly under the states' code of laws and our code of ethics.
Where can I find the laws?
 Pawn shops are highly regulated, and there is Arizona legislation, specifically focused on pawn shops, and their customers.  These laws protect the consumers, the pawn shops themselves, and ensure that all items bought or pawned are not reported stolen.  The laws also limit the interest rates charged, and the length of the loans provided.  If you have any further questions, we would be more than happy to provide the answers you are looking for.