Coin Buyer
Coins are something that has been used since the very beginning of society's existence and, as such, are numerous.  Just about every household across the Mesa city probably has coins; which are well past their prime just lingering around their house.  While the vast majority aren't going to get you a newfound generational wealth, old or antique coins do indeed have value; sold for cash at your local Mesa pawn shop.  At Oro Express Mesa Pawn and Gold, we're the coin buyers Mesa, Tempe, and Chandler; trusted for well over a decade.  If you've got coins, no matter their value, then we're here to get you cash for them.
Two Types of Coins – Numismatic / Bullion
When it comes to valuing coins, collectors typically break them down into two different areas: numismatic, and bullion.  Numismatic coins will most likely be your old or antique coins; they're ones that have value due to their age, or unique nature. This value is also due to misprints or something of the sort.  These coins can vary from a few dollars to thousands of dollars depending on their rarity.  Oro Express Mesa keeps tons of rare coin resources. We do this to ensure that if a customer does have a truly valuable numismatic coin, take heed; we'll be able to accurately value it and put cash in your hand.
Bullion Coin Buyer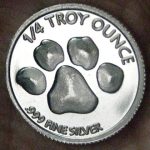 The second type and the most common are bullion coins.  These are more common than we think and have even been produced as recently as 1964 in the United States.  What little of us know is that quarters produced prior to that date actually had a decent quantity of silver and are worth anywhere from three to five dollars depending on the value of silver that day.  The message here is that their value is determined from the precious metals contained in them.  The quantity of silver, gold, or platinum is quantified and then paid cash depending on that.
How Can I Sell Coins Now
If you're looking for a coin buyer in Mesa, Tempe, or Chandler, then all it takes is a short trip down to our Mesa pawn shop Oro Express Mesa Pawn and Gold and we can put cash in your hand in mere minutes.  There's no need to make an appointment or call ahead – we always have associates on hand that are true coin experts, no matter how rare or how valuable they might be.  Seven days a week, we'll be able to value your coins and be the coin buyer you need.
Our cash offer is the highest you'll find in the Valley of the Sun, so you can rest assured you're getting a fair price.  When you accept the cash offer our associate makes, all we need is a few signatures, we'll take your coins, and then put cold, hard cash right into your hand.  From old, silver, gold, rare, to antique coins, Oro Express Mesa Pawn and Gold is the only buyer that you should trust.