We Pay Cash for Apple iPads!
Tablets have become one of the most popular technological devices.  In particular, the Apple iPad has seen immense popularity rivaling even the Apple iPhone.  Some schools have even provided these tablets to an entire class to do their homework on.  The one thing that Apple is famous for, however, is the constant release of different "generations" of devices.  Whether it's a school, or an individual household, like the vast majority of consumers insists on upgrading to the latest and greatest much of the time.
There are two issues with this: one, the old generation tablet ends up collecting dust; and two, these old tablets end up devaluing literally on a day-to-day basis.  At Oro Express Mesa Pawn and Gold, we're in the business of putting cash into people's hands and preventing this monetary loss.  Sell Apple iPads for cash, and stop losing money to depreciation day in and day out.

How to Sell iPads to Our Mesa Pawn Shop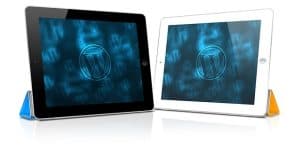 Our process has been streamlined to ensure customers from Mesa, Tempe, and Chandler are getting the fastest and fairest treatment possible; when it comes to pawn shops.  To this end, we offer the unique service of providing quotes before you even bring your used tablet down to our Mesa pawn shop!  If you utilize our live chat at the bottom of the screen, or just give us a call, we can provide you a rough estimate for selling your iPad that day.  This allows us to hammer out some of the fine details before you even arrive at our store!
So when you bring your Apple iPad down to our Mesa pawn shop, our associate will first and foremost begin her appraisal; checking its internal condition.  What we mean by this is ensuring that all of its native features are in functioning order; like playing sound, connecting to wireless networks, and downloading applications.  Next, its external condition meaning scratches on the screen/back; and quality of the buttons are also assessed.  Lastly, our associate will take a look at what other sellers/buyers of the same generation of Apple iPad are being bought or sold for.
This allows us to get you an accurate cash price for that exact day ensuring that both us and our customers are using the fairest cash price.
We can almost guarantee that when selling Apple iPads, Oro Express Mesa Pawn and Gold pays the most cash possible.  So when you accept our associate's offer, all we do is collect a few signatures; then we put cold, hard cash right into your hand.  No checks, no nonsense, just easy, fast cash for your devaluing tablets.
Apple iPad Options
Sometimes selling an Apple iPad no matter its age is not as simple to its owner; due to sensitive information or simply nostalgic tablet value.  To any customer in Mesa, Tempe, or Chandler, we're more than happy to offer a cash loan on their Apple iPad, otherwise known as pawning Apple iPads.  This allows you to instead have a nice, long ninety-day window; wherein you can repay the principal and interest in cash and get your Apple iPad back in your possession.  At Oro Express Mesa Pawn and Gold, we're always looking out for our customers; and will always have plenty of options available.