Pawn PlayStation 4 Consoles in Mesa
When you are needing cash quickly, did you know that if you pawn PlayStation 4, you can have it back within 90 days or less?  Yes, that is correct, you do not have to permanently part with one of your most prized gaming consoles, to get the cash you need.  Specially when you choose to go to the pawn shop that turns the best offers into cash.  And the premier pawn shop Mesa residents have come to rely on is Oro Express Mesa Pawn & Gold.  Because, we provide accurate assessments, and turn them into cash in your hands in mere minutes when you pawn PlayStation 4 for cash , and give you 90 days to satisfy the loan.
Getting Cash Loans on PlayStation 4
Getting a cash loan has never been easier.  The process can even be started remotely at Oro Express Mesa Pawn and Gold's website.  Before you even come down to our store, we want you to know our options!  If you use the live chat at the bottom of this screen, or just give us a call, one of our associates is typically able to give you a cash pawn offer on the spot.  This can help you plan financially ahead; allow us to get some of the paperwork ready before you even come down to our Mesa pawnshop!
Assessment to Pawn PlayStation 4 For the Most Cash Possible!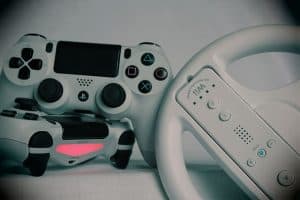 Just so you know, all of our gaming console assessments are free of charge.  In addition, there is never any obligation to accept our cash offer to pawn your gaming console with us.
First, the pawnbroker will examine the gaming console, and make sure that all of the accessories are present that it came with at the time of purchase.  This includes, the power cord, game controllers, and adapters.  And, it is always in your best interest when it comes to getting the most cash possible, to bring along the original box it came in, as well as the sales receipt, if you still have it.  All of these items are important, when you want to pawn PlayStation 4, your games and more for a cash loan.
After that, the pawnbroker will plug in and power up the video console.  Next, they will verify it connects to a wireless network, and ensuring that all the functions and the controller are in good condition. The exterior condition is also considered as one of the main factors in the valuation.  Its appearance is very telling to a pawnbroker if it has been well maintained. Finally, we will verify what the current market value is, based on its condition and accessories present, and present our cash offer to you.
When you accept our cash offer, we'll put cash right into your hands. After that, we will put your pawned PlayStation 4 into our secured and monitored storage facility.  It'll sit untouched, safe and secure until you're arrival again to reclaim the device.  Therefore, returned to you in the same condition it was received.
Want to increase your cash offer even more?  Bring along any and all accessories that you have bought separately for your gaming console, and bundle it all together on one pawn ticket!
Repaying Pawn PlayStation 4 Loans Is Easy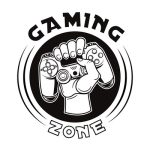 All PlayStation 4 Loans are written for a period of ninety days.  Any customer can come and repay the accrued interest and principal balance during this period and get their device instantly if they want.  And we do reward customers by applying a redemption discount to the total amount due, if the loan is paid off prior to the 60th day of the loan.
If for whatever reason ninety days isn't enough time for you to get back on your feet, then don't worry at all!  We're more than happy to extend your Pawn PlayStation 4 loan for a period of another 90 days, as long as you pay the interest accrued up to that point.  At Oro Express Mesa Pawn and Gold, we're here to help our customers as much as possible.