Laptop Buyer
With how quickly technology seems to be advancing within the last couple of decades, technology simply doesn't hold its value like it used to.  In the early days of computers, their upfront cost of a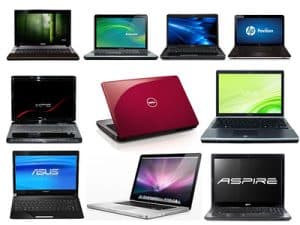 few hundred dollars could be reclaimed by customers. This is done by simply reselling these electronics to a friend or family.  Today in the world of laptops, this could not be any farther from the truth.  However, at Oro Express Mesa Pawn and Gold, we help our customers from having to sustain such heavy losses.  As the top laptop buyer in town, we can put cash in your hand in mere minutes.
We buy:   Lenovo – Hewlett-Packard – Dell – Apple MacBooks – ASUS – Acer – Samsung – Microsoft – and more!
Mesa's Favorite Laptop Buyer
When you sell your laptop to Oro Express Mesa Pawn and Gold, you can be assured you're getting the best price possible.  What we consider to be the most important step in our process is our valuation.  Because we will begin the process with assessing its visual appeal, and its working condition.  After that, we rely on the current market resale value of your laptop.  This does two things: ensures that our customers are getting the fairest selling price and that we're paying the most cash possible to our customers!
Please note:  All of our assessments on electronics, are free of charge.  In addition, there is never any obligation to accept our cash offer.  Lastly, you are always welcome to come down to our store and utilize our assessments.  
Once our offer is accepted, we will need you to present your current and valid Driver's License, to complete the paperwork, and finalize the sale.  After that, we count out the offer in cash, and hand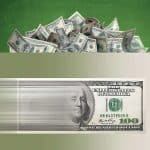 it directly to you!
The entire process takes as little as 15 minutes, from the beginning of the assessment, to you heading out the door, with a pocket full of cash, from your friendly laptop buyer.   Because we understand what it means when someone needs cash, and quickly!
Take Advantage Of Our Live-Chat
What's unique to our Mesa pawn shop, is that we're typically able to offer customers a quick estimate or quote, via our live chat on our website.  Just click on the bottom right of your screen, and the next available representative can begin the process.  This means that before you even visit our store in person, we can have some of the laptop buyer paperwork ready to go.  Of course, this is not final.  As the condition and working order of the laptop has to be established in person and factored into that price.  However, beginning the process on live-chat is not only convenient, it also saves you time overall.
We Are More Than Just A Laptop Buyer Mesa Residents!
Selling laptops is not the only option customers in Mesa, Tempe, or Chandler have; especially in times of financial distress.  Our number one business is offering pawn loans.  They still allow you the option to leave our pawn shop with cash in hand.  Pawning a laptop is a way of securing the same amount of cash; without having to give up possession of your laptop forever.  Instead, we'll hold on to your laptop for a period of ninety days.  At the end of this period, you have the option of repaying the amount loaned, plus interest, and get your laptop back.
At Oro Express Mesa Pawn and Gold, we believe in offering options to our customers.  Because needing money does not have a one size fits all resolve.  Let us be your laptop buyer Mesa residents!
Whether you want to sell your laptop, tablet, notebook, computer, or other electronics, Oro Express Mesa Pawn & Gold is here to make you the best offers possible, and turn them into cash!