Sell Gold Jewelry to Us!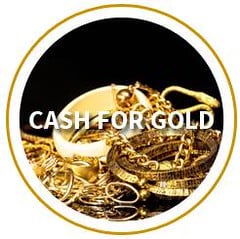 If you are looking to sell gold jewelry, bring your gold necklace, gold rings or gold watch into our pawn shop and we will offer the most cash for your gold jewelry hands down!  If you want to get started or have questions, please click on the live chat on the bottom of your screen and an associate will assist you. Oro Express Mesa Pawn and Gold uses knowledge, experience and the most advanced technology to place value on your treasured pieces and put more cash in your pocket when you sell gold jewelry at Oro Express Mesa!
Why Sell Gold Jewelry to Oro Express Mesa Pawn and Gold?
Whether you are looking to make the most of a vacation holiday or are needing to make ends meet, Oro Express Mesa Pawn and Gold is always here. Located in the Temple Historical District, our convenient location makes it able to provide our services to sell gold jewelry for cash to our store!
Oro Express Mesa Pawn and Gold strives to offer the most when you are looking to sell gold jewelry!  Our staff are trained and well equipped to test your gold jewelry with the latest technical advancements, giving us a solid edge to make you the best cash offer possible. The process is quick and simple, yet precise on the assessment of your gold jewelry.
First our associate will give your gold jewelry a visual inspection, not only taking in the factor of the condition of your fine jewelry, but also locating the jeweler stamp of purity, or the "karat" of the gold. They are usually hidden in an indiscreet place, like the clasp of a necklace or the inside of a ring. Once it is found, they will swipe the jewelry piece with a special stone to collect some gold flakes. This does not mark or harm your jewelry piece in any way, it just provides a sample to test.
With a drop of acid on the flake to authenticate the karat grade of your gold. If there is no reaction to the acid that is a good thing! It signifies the stamp is correct and allows the associate to weigh the gold.
All of these aspects are what our experienced staff considers when we will make you an offer based on the daily fair market value to sell gold jewelry to our pawn shop. Therefore, turning your gold into as much cash as possible with in as little as 5 minutes.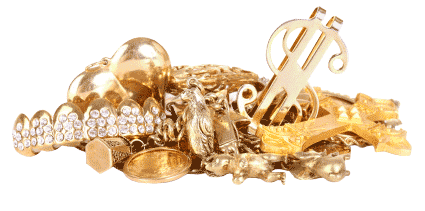 What Kind of Gold Jewelry Do We Buy?
We will buy any and all of the gold jewelry you wish to sell! Our associate will make you the best cash offer on your yellow gold, white gold or rose gold jewelry! We also will buy gold coins, gold ingots and gold watches. If you wish to sell your gold tennis bracelet that you still have a receipt for, or a gold broach that you bought at an estate sale long ago, we will give you the best cash offer around!
Secure a Short Term Loan with Your Gold Jewelry
Do you still need cash, but are not willing to part with your gold jewelry? We can help you get the cash you need now, utilizing your gold jewelry to secure a short term loan.  Come in and bring one piece or bring your collection of gold jewelry to get the amount you need today! Finally, you will have the peace of mind knowing your gold jewelry is safe in our vault, waiting for you.
At Oro Express Mesa Pawn and Gold our loans are plain and simple. You can pay the loan in full at any time. We never charge a penalty fee for paying it off early. If 90 days is not sufficient, we can extend the loan based on the principal remaining, as long as the interest is paid to date.
The best part is there is no need for a credit check or proof of income required! All we need is an ID and a few signatures on the paperwork to have cash in your pocket quickly!