Sell Air Tools For Cash
If you are a mechanic, you know the power and torque you need are found in air tools.  Your personal air tools in your garage were quite helpful to get your business off the ground.  Although, now that you have a professional garage with employees, and industrial equipment, you can sell air tools for cash.
If you want the most cash possible, bring them into Oro Express Mesa Pawn & Gold.  Because it can take a lot of time and patience to finally sell your collection if you do it yourself.  Thereby, we can save you time and patience, while putting a stack of cash in your pocket all at once when you sell air tools, compressor and more to our pawn shop.
Brands of Air Tools We Want to Buy
Astro Pneumatic
And more!
Assessment to Sell Air Tools
A valuation to sell your air tools at Oro Express Mesa Pawn & Gold are free of charge for us to realize how much we can offer you.  An associate will begin the assessment with examining the exterior of your tools and/or your compressor.  Because any marks or flaws that are visible could possibly accept their value.  Meanwhile, they will also be able to make sure that all the parts and accessories are present.  In addition, they will also connect the attachments to the air tools and test them to verify that everything functions properly.  Finally, the current market value will be confirmed and our cash offer will be presented to you.
Tips to Get the Most Cash Possible:
Present your air tools in their best possible condition.
In addition, make sure that you have gathered all the parts and accessories for each tool brought into our pawn shop.
If you still have your sales receipt and the original packaging they came in, bring them as well, to sell air tools at Oro Express Mesa.
Turn Offers Into Cash In Your Hands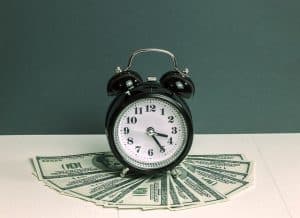 If our offer is accepted, we will need a few things to finalize the sale.  We will need you to provide your valid and current Arizona Driver's License, followed by a few signatures.  Once that is completed, we will count out our offer in cash and hand it directly to you.  Because we consider time valuable too, the entire process can take as little as ten minutes.
Want to Pawn Air Tools Instead?
Oro Express Mesa understands that you may not be ready to sell your pneumatic tools.  However, you can utilize their value and pawn air tools instead.  In the end, you can still get the cash you need, pay the loan in full and have them back in your garage in 90 days or less.
Oro Express Mesa Pawn & Gold offers multiple ways to get cash when you need it and fast.  In addition, our pawn shop offers the most cash possible for pawn loans or to sell air tools to our store.  That is why Mesa, Tempe and Chandler residents have relied on our pawn shop for more than a decade!