THE BEST CASH OFFERS FROM DIAMOND LOANS MESA!
Our pawn shop offers the most CASH for Diamond Loans Mesa! The process is quick, painless, and hassle free.  Because we have the best pawnbrokers in the business, to assess a diamond's value, present you with the highest offer possible, and turn that into cash in your hands!   Most importantly, you will know why Oro Express Mesa pawn loans are the diamond loans Mesa trusts most!
Why Take Out a Cash Loan on Your Diamond?
Diamond prices continue to climb as the years go on.  Because at Oro Express Mesa Pawn & Gold, we recognize that they're more than just a pretty keepsake.  They're valuable, precious gems that are created from the earth, and takes massive pressure and time to do so.  And, there is more to a diamond's value, than just its size.  As a result, the value of a diamond is based on the 4 Cs of Diamonds.  Our store is equipped with a diamond testing tool, and also grade the diamond based on the 4 C's.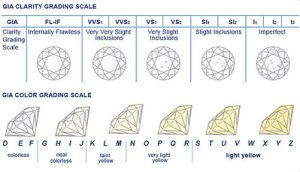 Another important and interesting fact about our pawn shop, is that a diamond is valuated on its own accord.  Therefore, if you're engagement ring has a diamond setting, there is an assessment of the precious metal, and then a separate assessment of the precious metal.  When they are both completed, we then add the two valuations together, and present our offer to you!  That is how we provide the best cash offers for diamond loans Mesa has come to rely on.
What Type of Diamonds Will We  Loan Cash On?
There are no types of diamonds that we won't offer you a loan on!  It doesn't matter if it's set, or loose diamonds, we'll gladly loan on it!  Diamond rings, diamond earrings, diamond bracelets,  or diamond pendants, we will offer you cash for a secured loan.  Besides, with 20 years of collective experience in diamond appraisals, our employees are well equipped to valuate your diamond treasures.  Even if you're not looking to sell or pawn your diamond, we welcome you to bring them in to assess their value!
Diamond Loans Mesa Trusts!
Our pawn shop has been in business over 20 years providing diamond loans Mesa residents rely on in their times of need.  After all, we invest in diamonds because we believe in diamonds.   We know diamonds, and how to valuate them properly.  Oro Express Mesa Pawn and Gold is a true lender with an emphasis on precious metals and diamonds.
At Oro Express Mesa Pawn and Gold, we take pride in how we do business. From  the appraisal to handing over the cash, we aim to be as transparent as possible. If there is ever any questions through the process, or duration of your loan – feel free to ask. Most importantly, Diamond Loans through our pawn shop allows you to keep your diamonds safe. Because they are kept in one of our high security vaults, giving you peace of mind that your valuables are safe with us.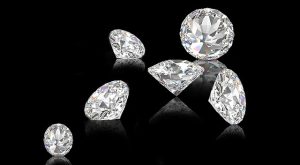 How Does a Cash Loan On Diamonds Work?
It is an easy, painless process that allows you to borrow cash against your diamond. You simply bring us your diamond, we'll assess it, and present you with an offer on diamond loans Mesa residents.  Then the choice is your to accept our offer for a 90 day cash loan.
Once our offer is accepted, we will just need you to present your valid and current Az Driver's License to complete the paperwork.  After that, we will need a few signatures on the diamond loans Mesa contract.  Finally, we will count out our offer into cash in your hands!  The entire process can take as little as 15 minutes, from assessment to counting out your cash!
For the duration of the loan, we will keep your diamonds safely sealed, tagged with your loan number and secured in our locked vault until your return.  You can pay off the loan at any time during the 90 days, without any added fees for early payment.  In fact, if you pay the loan in full prior to the 60th day, we will deduct a redemption discount from the total amount due.
In the end, if you are struggling to pay off the amount in full by the 90th day, come in and talk to us.  Because, with only paying the interest accrued to date, we can rewrite the loan for another 90 days, if you need the time.  Or, at any time you can relinquish the diamonds, and no longer have any obligation to the pawn loan or the store.
 Moreover, this simple flexibility is why we are the store with Diamond Loans Mesa residents love to get!
Do You Provide Cash Loans on Other Stones as Well?
Absolutely! Aside from our Diamond Loans we also will lend money on rubies, opals, sapphires, jades, pearls and other precious gemstones and metals.
If you bring in your precious gemstones to us, you can rest assured that were going to give you a hassle-free, and honest assessment.
Oro Express Mesa Pawn & Gold is the place to buy, sell or pawn jewelry for the most cash possible.  Whether you are in Chandler, Gilbert, Queen Creek or Mesa, we are the premier pawn shop in the East Valley!