Smartphone Loans Mesa Residents Trust!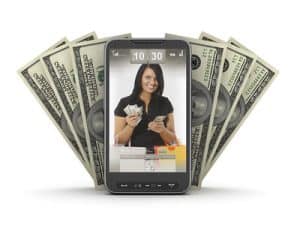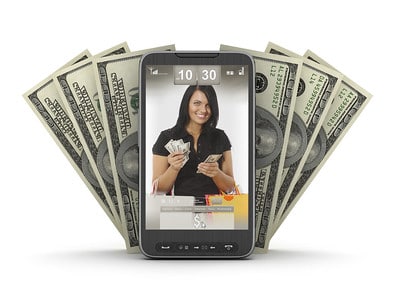 Few things in this day and age are reliable, but you can count on our Smartphone loans Mesa! At Oro Express Mesa Pawn and Gold, we know that smartphones provide more than just alternative ways to communicate.  Smartphones keep us up to date in this fast paced world and connected where ever we go.  These little pocket computers not only hold lots of memory, but value as well.  Therefore, if you are needing fast cash, know that you can get it with smartphone loans Mesa residents!
Our pawn shop is dedicated to making you the highest offer on a smartphone loan. Our experienced crew will give you the most cash and won't waste your time with the hassles incurred with an unsecured loan! We strive at Oro Express Mesa Pawn and Gold to provide the most cash in your pocket using your smartphone in a genius way…as collateral on Smartphone Loans Mesa can rely on.
More Cash for You In Just a Few Minutes
Our staff knows from training and experience how to assess a smartphone and turn it into cash for you quickly!  From start to finish the transaction can be completed in as little as 15 minutes with cash in your hand when you leave.
First, a friendly associate will test the smartphone's internal functions first, ensuring all features work correctly.  Then the staff member will look over the exterior condition.  Accessories and/or the phone's original box will ensure that you get the most cash possible with Smartphone Loans Mesa!
Take advantage of our live-chat at the bottom of your screen and a representative will be able start the preliminary paperwork on line to minimize your time in the store even more.
How Does the 90 Day Short-Term Smartphone Loans Work?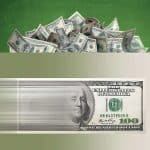 If our cash offer is accepted, a current ID and a few signatures will give you cash in your pocket, out the door and 90 days to pay back your smartphone loans Mesa residents.  It is that simple.  For the duration of the loan, your cell phone will be kept safe and secure in our facility, until the loan is satisfied, or the contract expires.
Oro Express Mesa Pawn and Gold allows you multiple options to pay off smartphone loans Mesa, within the 90 days.  You are more than welcome to pay off the loan, at any time within the 90 days, without adding any penalty fees or extra charges incurred.  In fact, if you pay the loan in full prior to the 60th day, we will deduct a redemption discount, from the total amount due.  You also are welcome to make payments throughout the 90 days, if that is what you prefer to do.
We  won't insult you with penalty fees if you need more than 90 days either. With only the interest paid to date at the end of the loan's term, we can extend it for another 90 days…as many times as you might need.  There's no hassle with credit checks or employment verification taking up your time.
What Smartphones Can I Get a Loan On?
We accept just about any smartphone for a short-term loan, If you have an LG, Samsung, HTC, Motorola, Huawei, Nokia, Sony or Lenova.

Want to get a head start on your cell phone loan, before you even leave your house?  Click on bottom right of your screen to talk to an assistant through our live-chat.  They can answer any questions you may have, and begin the process to get cash from smartphone loans Mesa residents!  Once you arrive at our store, mention that you were on live-chat, and our pawnbroker will be able to start the assessment, and have all the information you've already provided.
Proudly serving Mesa, Tempe and Chandler for over a decade…Oro Express Mesa Pawn and Gold to get cash with Smartphone Loans Mesa residents!