Finding a Local Pawn Shop near Me if I'm not at Oro Express Mesa

There will be times that you may not make it to our store but do not fret: We still assist by offering some areas to go to that are on the same level of excellence (but not quite) as us here at Oro Express: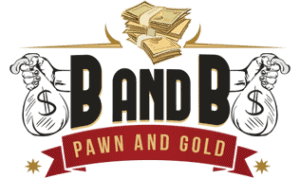 If you question goes something like "Is there a Pawn Shop near me on the eastern part of town?", B and B Pawn and Gold is the place. This pawn shop is just right off of the Corner of East Main Street and South Stapley Drive inside the Sherwood Mesa Plaza Shopping Center. An easy to access locale, this fine establishment has a Google Review Score of 4.7 (based on 33 reviews), which is incredible for a Pawn Shop.