Bad Credit Title Loans from Oro Express Mesa
Do you  have bad credit and need cash?  Oro Express Mesa Pawn & Gold is here to help.  Many people simply think that they're lending ability is completely tapped out once they are hit with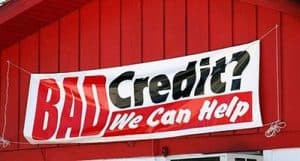 bad credit.  With most financial institutions, that is the case. But at our Mesa pawn shop we believe otherwise!  Our No Credit Title Loans are a quick solution to getting you fast cash despite what past creditors might think.
A No Credit Title Loan is a form of collateral loan available that allows you to turn your car directly into cash.  We're able to look past credit when many other financial institutions might require it. Because our approval process pretty much only requires your vehicle.  The value of your title loan and the cash available to you is solely dependent on the car you drive to our pawn shop.  While we can take into consideration other factors to perhaps get you more cash, our Bad Credit Title Loans only require that you have a car.  Let's take a look at how the process works and how you can turn your car into cash in minutes.
Appraising Your Vehicle for a Bad Credit Title Loans
The appraisal process is the most important portion of the bad credit title loans process.  Because it's the main indicator for how much cash you're able to get from a title loan.  This is what separates Oro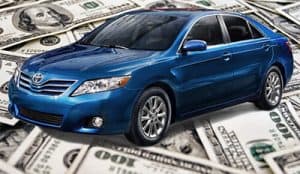 Express Mesa Pawn and Gold apart from other title loan lenders: our ability to accurately appraise your vehicle allows us to calculate the loan to value ratio.
To get an appraisal started, either bring your car on down to our pawn shop (no appointment needed!), or fill out our Online Title Loan Application below.  We always suggest getting pre-approved with our online form first as this helps expedite the process even further.  While a title loan can get you in and out in under an hour with thousands already, this can cut the time in half.  Our online application allows us to work out your loan amount, terms, interest rate and payment plan.  We can also have all the paperwork ready to go as soon as you step inside our store with valid ID just a few signatures.
Our appraisals start with a Kelley Blue Book Private Party appraisal. This just gives us a starting point for what the net worth of your vehicle might actually be.  Afterwards, we inspect everything from the interior, exterior, and overall running condition of the vehicle. We look at every factor we can, to get you the most cash possible.  If we're not able to get up to the amount you need, then we include more factors. Like your employer, monthly income, having a spare key, or letting us store your vehicle.  This can get you more cash and also lower the interest rate.
Repaying Your Title Loan
The monthly payment program on bad credit title loans covers the monthly interest that accrues only.  Therefore, you are going to want to pay a little extra above the monthly minimum payment.  With every month, you can lower the principal amount, thereby also lowering the monthly interest rate.  As a result, more of your monthly payments will be applied to the principal, because the monthly interest amount will decrease.  And, depending how much you pay above and beyond your monthly minimal payments, you can either easily pay off the remaining balance, or have it paid off before the contract ends.
How Can You Offer Bad Credit Title Loans?
Because of the nature of bad credit title loans, a collateral loan, your credit is simply irrelevant to the entire process.  A collateral loan is one in which you use a valuable item as assurance you'll pay back the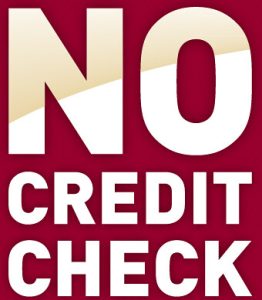 loan.  We typically use credit as a way to look at the history of a person and whether they pay back their loans or not.  This is usually enough assurance for some people, but with bad credit, it becomes a bit impossible to borrow money from anyone.
Bad credit title loans allow you to use your vehicle as security, in case you don't pay back the loan.  This allows us to look past things like credit, income type, and many other limiting factors a traditional loan institution might use to classify you.
You can go from zero to hero in less than an hour from our Mesa pawn shop folks.  We aren't exaggerating about how quick we can get you thousands of dollars.  If you'd like even more information, visit our Title Loan Lender Phoenix Title Loans where you can find a mess of information about our three Mesa locations, our Online Application, How To Get the Most Cash, and many more great, informative articles.