Cell Phone Buyer
Due to the recent advancement in smartphones, as well as the culture of these technology companies to release new generations of smartphones every year, a new multi-billion dollar industry has been created.  On top of this, these phones have the problem of devaluing literally by the day due to just the sheer number of these phones found in the world.
It's never been more important to the citizens of Mesa, Tempe, Chandler and surrounding cities to sell their old cell phones as soon as they upgrade to a new one.  At Oro Express Mesa Pawn and Gold, our employees are the best electronics experts you can find and the only place you should trust as your cell phone buyer.
Selling Cell Phones for Cash
Our long-term goal has always been to expedite these processes as fast as possible so that customers can get access to cash in a matter of minutes.  While the process we'll lay out here seems a bit long, actually as your cell phone buyer, we will actually take a fraction of the time.  All of our assessments are free of charge and are never under any obligation to accept our offer.
Our pawnbroker will begin the assessment by examining its exterior condition.  This is to ensure that it still has its aesthetic appeal.  If there are any scuff marks or scratches, this can affect its value quite a bit.  Therefore, make sure that you take the time to clean it up, and bring in your cell phone in its best possible condition.
As a cell phone buyer, we also have to make sure that all of the accessories that the cell phone came with are also present.  Because, this too, also can affect the cash offer presented to you if it is not considered a complete set.  So, please also have the charger, adapter, etc., with you and the phone when you arrive at our store.  In addition, to increase your cash offer, if you still have the manual, the box it came in, and the sales receipt, bring them along as well.
After that, our pawnbroker will plug in your cell phone and make sure that it charges correctly, and then test all of its functions.  Because, as we all know, it is important for a cell phone to be able to take and store images, connect to the internet, and that the phone's functions work properly.
Finally, we will refer to the current market value of the same make and model of the phone, and Mesa's cell phone buyer will present you with our cash offer.
From start to finish, you can be in and out in as little as fifteen minutes with hundreds of dollars of cash in your pocket.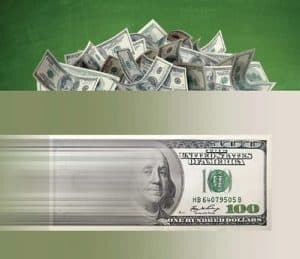 Smartphone Loans Also Available!
Cell phones are one of the most important items to individuals these days, they're pretty much our third hand.  If you don't have a spare used cell phone sitting around and simply cannot part with your own smartphone, then Oro Express Mesa Pawn and Gold doesn't need to be your cell phone buyer.  We're more than happy, however, to make you a cash smartphone loan instead!
For pretty much the same price that we'd let you sell your cell phone for, we can get you a cell phone loan for.  For more pieces of information on our cell phone loans, visit our other webpages.  All of our residents in Mesa, Tempe, and Chandler are eligible for both our cell phone buying procedures and our cell phone loan procedures.