The BEST Pawn Shop for Video Game Loans Mesa has to Offer!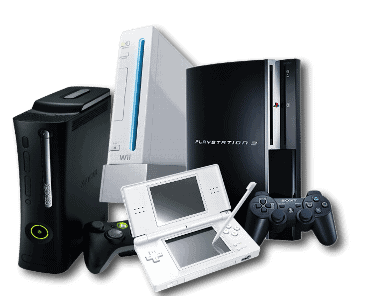 Unlike most other stores, we will buy or loan out on your entire collection of video games. Oro Express Mesa Pawn and Gold is the best place for video game loans Mesa has to offer! In addition, you can bundle them with video game systems or by themselves. Bring in your gaming equipment, with at least one or all game controller you have. This allows us to check that it is good working condition.  We will also check the external conditions of the system and/or games. Finally a qualified associate will offer you the most cash in hand quickly and hassle free.
If you have any video games in Mesa, do not hesitate to bring them into our video game dealer. Our specialists will treat you and your games right! We will get you the most cash for more big titles, or trade in value, for video game loans Mesa can rely on!
Pawn These Systems For Best Cash Offers On Video Game Loans Mesa Residents:
PlayStation 4 – PlayStation 5 – Nintendo Switch – Xbox One – Xbox Series X/S 

HASSLE FREE PAYOUT FOR VIDEO GAME LOANS MESA
Just bring in your console system, along with all of the accessories that it came with at the time of purchase, for the highest payout on video game loans Mesa residents.  Our pawnbroker will assess not only the external condition of the gaming system, but all of its functions and overall working condition as well.  Once the assessment is complete, our pawnbroker will refer to its current market value, and then present an offer to you.
We stick to an aggressive pricing system that's matched to market value for your video game consoles and video games. If you also have the original box, and accessories for your item, this may also increase the overall value of your gaming system, so do not forget those.

We Will Buy Video Game Systems and the Video Games!
Our pawn shop in Mesa offers the highest cash or payouts for your video game systems, consoles, controls, games, cartridges, and accessories. We will put the most cash in hand for your video games for your PlayStation, PlayStation 2, PlayStation 3, PlayStation 4, PlayStation 5, Xbox One, Xbox X/S, XBOX 360,  Wii U, Nintendo Switch. For just about any and all other video game systems on the market today! Moreover, even certain retro ones like Super Nintendo, or the Nintendo 64.
We also we buy your video game collection which most take for granted or do not consider. If you are willing to part with games such as Fortnite, Call of Duty, Minecraft, Final Fantasy, etc., bring them in for cash. If you are wondering where can you get the most cash for video games, there is no question of  who you can trust. Oro Express Mesa Pawn and Gold is here to offer you more cash in hand for you have an extensive collection or just a handful of games.