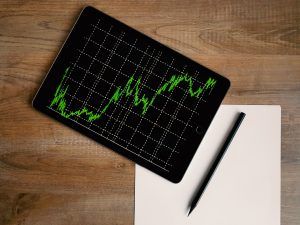 Pawn Apple iPads Seven Days a Week
While it's no secret to anyone that technology devalues quickly, they still keep some inherent value from something like a tablet; which can still be in the hundreds of dollars.  Even when it comes to a company like Apple, a company that loves to release a new generation seemingly every single year, weakening their previous Apple iPad products.  However, Apple products retain enough value, to get fast cash when you pawn Apple iPads at Oro Express Mesa Pawn & Gold.
To residents in Mesa, Tempe, or Chandler who are in a time of financial need, then Oro Express Mesa Pawn and Gold has a solution for you.  Pawn Apple iPad tablets for cash today, and get back into a place of financial security.  Let's take a look at how to turn a used tablet into fast cash in mere minutes!
Pawn Apple iPad for Cash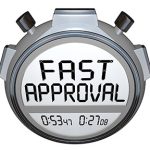 When pawning an Apple iPad, you're entering into an agreement; known as a pawn loan.  This is a form of a collateral loan. The only thing that determines how much cash we can put into your pocket is the value of your tablet.  We don't look at metrics like credit, income, employment status; factors used to deny applicants.  To do this, we compare a good deal of metrics like the exterior condition, the working order, and what the global market is currently buying and selling the exact generation of Apple iPad for.
This last piece is the most important factor that determines our price.  Rather than use set prices for used tablets like many of our competing pawn shops do, we check on a daily basis what these used Apple iPads are being bought and sold for.  This ensures an accurate cash price is offered and paid to our Mesa, Tempe, or Chandler customers.
Accepting Our Cash Offer
When you accept the cash offer our to pawn Apple iPad, all we need is you to provide your current and valid Arizona Driver's License, or state ID, and a few signatures.  After that is said and done, we count out the offer in cash and give it directly to you.  There's no checks, no credit, no nonsense whatsoever.  Throughout the entirety of the loan, your Apple iPad tablet will sit in our safe, secure and monitored facility; untouched and waiting until you can come to pick it up.  We're the most cash pawn shop you're going to find in Mesa, Tempe, or Chandler.
Repaying Your Apple iPad Pawn
Oro Express Mesa Pawn and Gold is simply not in the business of repossessing our customer's items.  We do everything in our power to ensure that your used tablet ends up back in your possession, when all is said and done.  By Arizona law, pawn loan transactions are written out for a period of ninety days.  We encourage customers to pay early.  Because there is no penalty or fees incurred by doing so.  In fact, if you pay off the loan prior to the 60th day, we will deduct a redemption discount from the total amount due, when you pawn Apple iPad with us.
We understand that sometimes financial security takes time to find, and doesn't happen in a short period of time.  If this is the case, then no problem whatsoever!  Just let us know!  Pay only the interest accrued to date, and we can rewrite a new contract for the Apple iPad pawn loan.  This will extend the loan for another period of ninety days.  We're here for our customers and nothing more.