Pawn Watch Mesa Residents!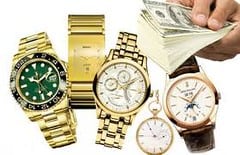 A fine watch is an accessory that truly fills out any outfit, and can be a great show of status to others.  As with all things, financial stability and status do not last forever. Sometimes the same items that represented this can be used to bring it back into our lives.  A fine watch can be a unique way to get yourself the fast cash you need when you're in a financial pinch.  At Oro Express Mesa Pawn and Gold, we can turn any watch into the cash you need when you pawn watch Mesa residents.
The beauty in a watch is that it's simply an accessory. Nobody will notice that it's missing. And due to the short-term nature to pawn watch Mesa residents, you'll only have to be without it for a short time.  Let's look at how you can get fast cash when you pawn watch Mesa residents.
Pawning Watches for Cash
A pawn loan is a form of collateral loan wherein the only thing required to get the cash you need is a watch of value.  At a pawn shop, we don't need anything but a luxury watch, in good condition, and valid ID for a collateral loan.  We don't have to factor in things like credit scores, income types, jobs, or any other immaterial items.  With just a watch, we can get you a pawn loan and put cash in your hand in mere minutes.  The process is quick and simple, and all starts with a visit to Oro Express Mesa Pawn and Gold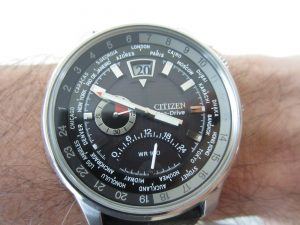 Before we dive into this, a note on the kinds of fine watches that are good for cash.
Since this type of loan is solely based on the value of the watch, literally any watch of value can be pawned for cash.  This means obvious expensive brands like Rolex, Breitling, Tag Heuer, Patek Philippe, etc.  Other watches, not as expensive, but that clearly still have value like DIESEL and Fossil can also be pawned for cash.
Process to Pawn Watch Mesa For Cash
When you bring your fine watch to our store, an associate will begin a basic inspection of the watch.  We're looking for obvious things. Such as the condition of the band, the face, and its overall working condition.  The better shape its in (no scratches, scuffs, paint missing) the more value it holds. Therefore, the more cash you'll get on a loan.
Additionally, to maximize the cash value when you pawn watch Mesa, bring any accessories, boxes, and/or receipts. Essentially, anything that came with the fine watch when you first purchased it.  A pawn loan is based value on the resale value of the watch.  Imagine if you were to purchase a used watch, its far more enticing if it came in the original box and accessories.
After an associate has made our watch loan appraisal, we'll make you a cash loan offer.  This value is the exact amount, in cold, hard cash, that you're eligible to leave our Mesa pawn shop with that moment.  When you accept, we simply collect a few signatures and send you on your way.  Your watch, for the entire duration of the loan, will sit in our safe, secure and untouched until your return.
Repaying Your Watch Loan
Repayment is a quick and easy task at Oro Express Mesa Pawn and Gold, when you pawn watch Mesa for a 90 day cash loan.  By default, each and every pawn loan is written out for a term of 90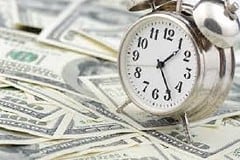 days.  This is according to Arizona law, and for your watch loan or any other pawn loan.  So, during any point within this period, all you must do is pay off the loan completely. This means the accumulated interest, along with the principal amount loaned. When the loan is satisfied we'll return the watch to you.
If 90 days is simply not enough time to find the financial stability you seek, we're here to help!  We're Mesa's top pawn shop due to our devotion to customers! And our watch loans are no different.  Come the end of this pawn loan term, you can pay off only the interest accrued. With just that we'll extend the watch loan for another 90 days!  That's right, another 90 days!  The beauty in a pawn loan such as this is that it effectively has no term.  It can be extended by all residents of Mesa, Tempe, or Chandler, every 90 days until you're ready to reclaim the watch.
Choose OEM to Buy, Sell or Pawn Your Watch and More!
So what're you waiting for?  Oro Express Mesa Pawn and Gold pays the most cash for watch loans out of any pawn shop you'll find in Mesa, Tempe, or Chandler.  We ensure that our employees only display the utmost professionalism and are experts in the goods with which they buy and sell.  From gold, silver, and diamond jewelry, to electronics, to fine watches, our pawn loans are rivaled by none and are the only place you should trust with your fine watch loans.