Jewelry Store Mesa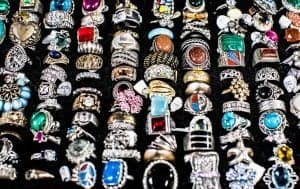 There are many jewelry stores in the Valley of the Sun, Mesa in particular. As the largest city in the East Valley, its patrons are always looking for a jewelry store to call their own. Yet there is one jewelry store Mesa locals also know as their favorite pawn shop: Oro Express Mesa Pawn and Gold!
What Makes A Pawn Shop A Jewelry Store Also?
Oro Express Mesa Pawn and Gold has an astounding inventory of silver, gold, platinum, and diamond jewelry. This means we may just be more of a jewelry store than others in Mesa, Tempe, and Chandler.  Our pawn shop is in the business of lending money to those in financial distress. The most popular way to do this is with jewelry.
The value that gold, silver, and diamond jewelry has alone, makes available hundreds, sometimes thousands of dollars when selling or pawning jewelry.  This has allowed us to amass a huge array of jewelry in our inventory for customers to buy. Most importantly, we have far lower prices than you'll find at the traditional jewelry store Mesa.
Whether we buy or loan on jewelry, we pay based on the amount of the precious metal. This keeps our prices competitive and oftentimes, less than 50% of the actual retail value.  We're Mesa's jewelry store, and no matter if you're selling jewelry, buying jewelry, or looking to get a loan on your jewelry, there's only one place you should stop!
The Jewelry Store Mesa Residents Can Rely On
At Oro Express Mesa Pawn and Gold, we are a jewelry store Mesa knows and trusts.  Gold jewelry, silver jewelry, platinum jewelry, diamond jewelry — all of it is good for cash or for purchase at our Mesa pawn shop. Precious stones like rubies, sapphires, and emeralds, we're also happy to sell and buy.  Many stores limit their dealing to only diamond jewelry. So they won't even consider buying emerald or sapphire jewelry.  We believe that all jewelry holds value and beauty. And that the beauty seen in jewelry, depends on who's eye is looking.
Where this also sets us apart is when it comes to Native American Jewelry.  This type of jewelry is primarily made of silver and turquoise. Two less expensive metals/stones, yet at Oro Express Mesa Pawn and Gold, we love it!  If a customer is selling, pawning, or looking to buy Native American Jewelry, come see us!  We believe that the residents of Mesa, Tempe, and Chandler deserve access to cash for their jewelry! That's why we are the leading jewelry store in Mesa.
What Jewelry Store Services Do You Offer As A Pawn Shop?
Yes, we do offer a multitude of services that you will not find in the traditional jewelry store Mesa locals frequent. For example, we offer pawn loans for your jewelry, such as estate jewelry loans, diamond loans (loose or jewelry), gold loans (loose or jewelry), more. We also offer services outside of jewelry, such as pawn loans for general items, or title loans from vehicles you own. Finally, we're a buyer of jewelry too.
Specifically, our jewelry loans are collateral loans, allow customers to secure a cash loan.  Unlike traditional loans from financial institutions, we don't require proof of income or credit scores. With a piece of silver, gold, or diamond jewelry, customers can get a loan and walk out with cash in hand.  Most importantly, your items are safe and secure in our vault. As well as can be returned to your possession in 90 days or less.  All of our loans are written for that long, so if you can pay it off in that time frame, it's all yours.
Lastly, we're the top jewelry store Mesa, and surrounding communities appreciate. With our ability to always offer the most cash possible, Oro Express Mesa goes one step further. You are welcome to bring in jewelry or any valuables that we buy, for an appraisal free of charge.
That's Quite the Array of Services!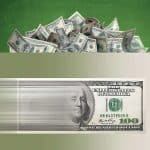 Indeed. That's how we managed to remain in successful operation for over several decades in the process. But the one thing most people overlook with a pawn shop, ours included, is that we are a STORE. Stores have to provide product to sell, and as such, we provide jewelry to customers that desire to buy them. And while we have you, check out our other selections that we have in store. Stop by today and see how we've become the jewelry store Mesa locals love to talk about!
What separates us from the competition is this wide array of services.  It allows us to truly get our customers out of whatever financial disparity they find themselves in. We don't like limiting our services. That's why we will buy or loan on jewelry and an array of valuable items they might have.
If you're looking for a set amount of money from our jewelry store Mesa location, then we always advise our customers to not only bring in their gold and diamond jewelry, but additional items as well.  We'll only loan on what you want us to, or what is necessary to get you the exact fast cash you need.  If you're in Mesa, Tempe, or Chandler, there's only one pawn shop you should consider for all your jewelry buying and loaning needs.