Sell Nintendo Switch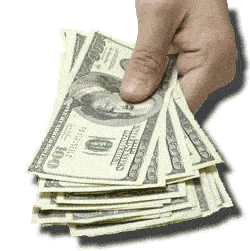 Now that the economy is opening back up, there's no time to play anymore. So, rather than let your gaming console collect dust, sell your Nintendo Switch. Because it's time to get caught up on bills and lessen your stress as much as possible.  At Oro Express Mesa Pawn and Gold we will offer you the most cash possible for your Nintendo Switch game console. Moreover, we are the pawn shop that Mesa residents know and trust!
We Will Buy Your Nintendo Switch
Nintendo Switch has been able to hold people's attention and its value for a while now.  And, that's always the most advantageous time to sell Nintendo Switch, get the best possible offer, and turn it into fast cash for you!
Please make sure that you have all of the accessories that it came with at the time of purchase.  It is essential to have the game port, both the Joy-Con right and left controller, as well as the power and HDMI cords too.  As well as anything else it came with, or that you purchased separately, for the game.  If you kept the receipt of purchase, accessories or the box it came in, bring them in too. Each of these incidentals puts more cash in your pocket when you sell Nintendo Switch to our pawn shop.
After our pawnbroker makes sure it is all there, they will test it to ensure that it is in good condition internally.  After that, they will examine it externally, to assess its visual condition.
We will make you a cash offer based on its fair market value.
Time Equals Money
Our experienced staff are highly skilled in valuating your Nintendo Switch and making you an offer. Click on the bottom right of the screen to engage in the live-chat and get the process started. Once you arrive with your Nintendo Switch, refer to the live-chat to complete the sale and walk out quickly with the cash in your pocket. As a result, you can be in and out within 5 minutes and a few signatures.
Sell Nintendo Switch Games Too!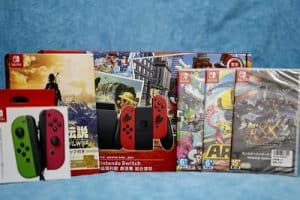 We offer top dollar for Nintendo Switch games as well! Bring in Xenoblade Chronicles, Super Mario Party, Bioshock: The Collection, The Outer World and/or any games you may have. We will make you the highest cash offer possible on each and every game you bring in to Oro Express Mesa Pawn and Gold!
Our Convenient Location
Oro Express Mesa Pawn and Gold is conveniently located in the Temple Historical District. We are just off of South Mesa Drive on East Broadway Road. We take pride in serving Mesa, Tempe and Chandler residents for more than a decade!
Oro Express Pawn & Gold offers our customers the highest offers, and turns them into fast cash, when you sell Nintendo Switch to our store!