A Jewelry Pawn Shop for the Everyday Man (or Woman)!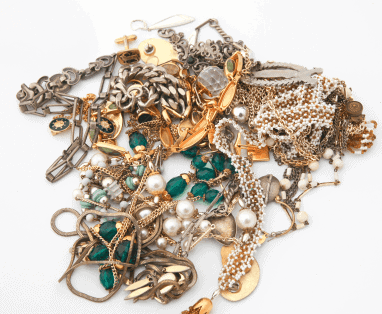 Come to the Jewelry Pawn Shop where the Beauty in Jewelry meets the beauty of Cash:
Oro Express Mesa!
Got Jewelry? Need Cash? Live in Mesa? If you've answered all three, WOW! We are primed to go to the Jewelry Pawn Shop that's in the Temple Historic District: Oro Express Mesa! Let us help you out by turning your diamond, gold, silver, and platinum jewelry (not limited to these types) into cash!

So how does that work, the jewelry to cash thing?
Well, there are two core options for you. The first option is to simply have us buy your jewelry outright. Come in, hand over the jewelry, get the cash you need, walk away. But if you're not quite ready to part ways with your jewelry, and we respect that, we offer to provide pawn loans for your stylish accessories.

So how does this help the "Everyday" people?
Everyone, man or woman, is in need of cash in a tight spot. And at some point you have to make the tough decision to, possibly, part ways with some jewelry. But rather than get the short end of the deal, come to us so we can provide you the most cash for your jewelry. Also, since we offer loans, you can still get your favorite jewelry piece BACK once you pay off the loan. That's the beauty in Jewelry we see here at OEM. If you have more questions in regards to how our pawn loans work, simply follow the link below to our FAQs page:
 What are the types of jewelry you accept for cash?
The million dollar question at last! Well, Oro Express Mesa (OEM for short) gladly takes in the following types of jewelry (but we don't limit ourselves to just these):
OEM still serves the everyday people of the City of Mesa, along with the neighboring cities of Tempe, Chandler, Gilbert and beyond. Let us continue this tradition and serve you today as your Jewelry Pawn Store!