Pawn Power Tools with us here at Oro Express Mesa!
Got a shed full of power tools collecting dust from lack of use? Need cash in your pocket for a future endeavor? Then why not solve both problems here at Oro Express Mesa! Pawn those power tools with us and walk away with cash in hand thanks to our pawn loans.
Power Tools are valuable to pawn simply because of how beneficial they are. They help with making our home-improvement projects easier. They also are a symbol of progress and self-improvement; the more you have, the more you can create or repair and so on. Finally, for men at least, it just FEELS good to have them. That's why, from a pawnbroker's perspective, we would be crazy NOT to allow customers to pawn power tools with us. And what better way to do that than to offer pawn loans for your power tools.
How Do I Pawn Power Tools For Cash?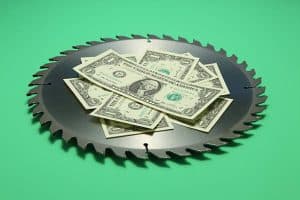 First, bring down your power tools, along with the case they came in, and all the accessories that it came with. And, if you still have the receipt from the time of purchase, bring that along as well, to pawn power tools.
All of our assessments on power tools are free of charge, and are never under any obligation to accept our cash offer to pawn power tools. 
Our pawnbroker will begin the assessment, by examining the condition of the exterior of the tools, and ensuring that all the accessories it comes with are present.  After that, they will plug the tools in, and confirm that all of their functions are in good working order.  Finally, the pawnbroker will verify the current market value of the item, calculate an offer, and present it to you.
If our cash offer to pawn power tools is accepted, we will need you to provide your current and valid Arizona Driver's License or ID, and a few signatures.  Once that is said and done, we will count out the offer in cash, and hand it directly to you.
It's a pretty straight-forward system, but if you have additional questions or concerns, please feel free to click on the bottom right of your screen.  And our next available assistant will happily answer your questions on live chat.  Most importantly, they can even begin the process online, prior to you arriving at our store.
Pawn Loan Terms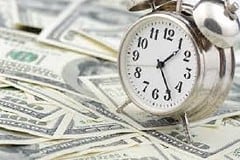 When you pawn power tools, you will have 90 days to pay back the principal, plus the interest to satisfy the loan.  For the duration of the loan, we will keep your power tools safe and secure in our facility, until your return.
You are welcome to satisfy the loan at any time during the 90 days, without incurring any fees for early payment.  In fact, if you pay off the loan prior to the 60th day, we will deduct a redemption discount.
If you are having trouble paying off the loan before the contract expires, come in and talk to us!  We are more than happy to work with you.  With only paying the interest accrued to date, we can rewrite the pawn loan for another 90 days.  Or, you can relinquish your tools to our store, and be relieved of any further obligation to the loan or Oro Express Mesa.
Why Oro Express Mesa?
 Oro Express Mesa helps out our customers with getting the money they need from the everyday items people take for granted. Power tools are one such items that can be an unexpected source. That's why we gladly accept them as a means to get you extra cash on hand. We have seen value in a lot of items customers brought to us this past decade, and our business has grown because of this simple fact.
We also have skilled professionals that also are fluently bi-lingual in both American English and Spanish. ¿Sé Habla Español? ¡No Hay Problema! That's why the citizens of Mesa and the surrounding cities of Tempe, Chandler, Phoenix, and more keep coming back to us: Great service, great values in our pawn loans, and a GREAT experience all-round. Stop in today and see for yourself.