The Valley's Leading Silver Buyer Mesa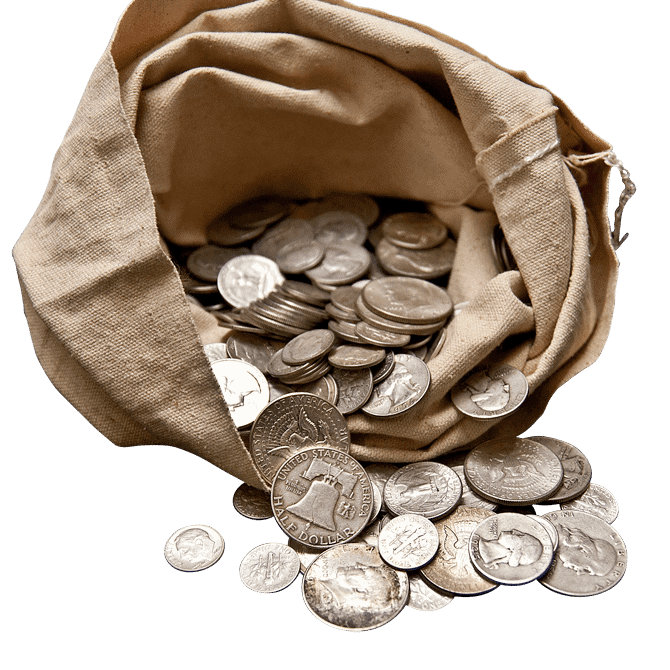 One can expect us to take in gold, but Silver is also in High Demand, with lots of room to run, and grow. That's why we're a trusted gold and silver buyer here in Mesa. But the Truth is silver is outrunning supply, a demand for it is ever rising.  And Oro Express Mesa Pawn & Gold wants to buy as much as possible!
We're the Silver Buyer Mesa can Rely on!
Our silver buyer Mesa is the Valley's leading buyer of silver, whether you have Bars, Coins, Ingots, Jewelry, Scrap Silver or whatever silver you might have, we will take it all and offer you the most money.
As one of the leading silver buyers, we are in the position to buy Silver or sell Silver to you.  We are also able to offer Cash For Silver on the spot.  Our buying ability includes silver coins such as 1 Ounce Silver Rounds, Canadian Silver Maple Leafs, US Silver American Eagle, US Silver Buffalo and Australian Silver Bullion coins. We take most minted and stamped silver bullion bars including Engelhard, Johnson Matthey, Pan American, Pamp Suisse, Sunshine and many more.
As the Silver Buyer Mesa Trusts, Bring All You Have
From $1000 Face Value bags to $10 Face Value lots. Including  Silver Peace Dollars and Silver Morgan Dollars. We will also buy anywhere from 1 ounce to 1,000 ounce Silver Bullion bars
We will pay cash for Sterling Silver Jewelry pieces in any shape, size or condition and anything else that you might have.
Our Silver specialists will take any quantity of 90% Silver pre 1965 US coins.
Simply bring in your items that you believe to be or know are silver. Our expert appraisers can take a look and perform a quick test to determine the purity. Within a few moments they will be able to make you a cash offer  higher than any other silver buyer in the area.  At our specialty pawn shop in Mesa, we pride ourselves in the fact that our experienced appraisers have the knowledge and understanding of current silver market values.  Therefore, enables them to provide you with the best cash offer to be your silver buyer Mesa residents!
So if you have any silver lying around whether its in the form of coins, bars, ingots, or even old and broken pieces of silver jewelry then bring them in to our pawn shop in Mesa today.
If it's Silver, we want it!