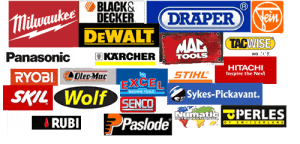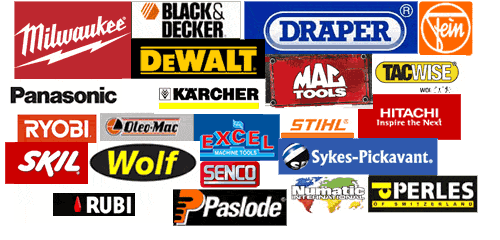 Pawn Air Tools
Out of all power tools, tools powered through compressed air are the most impressive.  In addition, these tools are most known for being used by pit crews for quick fixes at car races.  Therefore, these are not a set of tools you will quickly sell when you need cash.  Although, they can be utilized as collateral to pawn air tools and get that much needed cash.  But, it is also important to consider where to take them.  That is where Oro Express Mesa Pawn & Gold come in.  Because our pawn shop offers the most cash possible for pawn loans, and you can have your tools back in 90 days or less.
Air Tool Brands We Offer Pawn Loans On:
Astro Pneumatic
And more!
Assessments to Pawn Air Tools
At Oro Express Mesa Pawn & Gold we provide an assessment of your air tools and compressor free of charge.  It will begin with an associate examining the exterior of your tools and accessories.  This is to make sure that there are no flaws or damage that affect their aesthetic appeal.  Meanwhile, our associate will also be making sure that all the accessories and attachments are present.  After that, our associate will plug them in and power up to ensure that all of their functions are in good working order.  Finally. the current market value will be confirmed and our offer will be presented to you.
*Click on the bottom right of the screen to be connected with an assistant via live-chat.  They can answer any questions you may have and start the process prior to even arriving at our store.  
Pawn Air Tools Loan Terms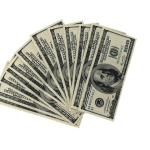 If you accept the offer from Oro Express Mesa Pawn & Gold, we will need a few things before we can hand you the cash for pawn air tools loans.  First we will need your valid and current Arizona Driver's License, followed by a few signatures.  Once that is done, we will count out the offer in cash and hand it directly to you.
All pawn loans are for a total of 90 days.  For the duration of the loan, we will keep your air tools safe and secure in our locked vault.  You will receive your property back the same day the loan is satisfied.
You are more than welcome to pay the loan in full at any time during the 90 days.  In addition, if you satisfy the loan prior to the 60th day, we will deduct a redemption discount from the total amount.  Thereby, lessening your out of pocket cost to retrieve your belongings.
However, if you are having difficulty paying the total in full prior to the 90th day, we can help.  By paying only the interest accrued to date, we can rewrite the loan for another 90 days.  Because we at Oro Express Mesa are here to help, not cause you more stress.
For over a decade, Oro Express Mesa Pawn & Gold has offered multiple ways to get the cash you need, when you need it.  In addition, we offer the most cash possible when you pawn power tools, paint sprayers and more to our store.  That is why Mesa, Tempe and Chandler residents rely on our pawn shop to get the cash they need when you pawn air tools at our store!