Sell Engagement Ring
Life is unpredictable.  And sometimes things don't end up going the way we intended. Marriage is one of those things, as well.  And it starts with a sizable investment from both the man and the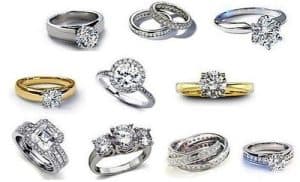 woman.  From the initial investment of the engagement ring to the down payments on the weddings; from start to finish, marriage is not a low-cost deal, by any stretch of the imagination.  At Oro Express Mesa Pawn and Gold, better than anyone else in the Valley, we understand the unpredict abilities of life.
We don't think that this has to be the end of your enormous financial investment.  If you'd like to sell your engagement ring to recoup this lost cash, we'll ensure you're getting the cash you need possible.
Maximizing Your Cash Value When You Sell Engagement Ring
Before we let any of our employees become your diamond engagement ring buyer, we ensure they go through the proper training; as well as are subject to the right amount of experience.  While training is obviously important, the intricacies of diamonds are immense. Our team must learn through being hands-on with many different products.
All of our associates have dealt with many different pieces of diamond jewelry; as well as the appropriate classroom training, all in the quest to ensure our customers are getting the maximum and most appropriate amount of cash possible.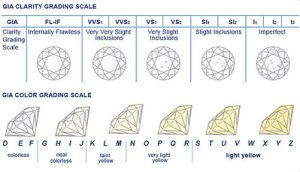 When you bring your diamond ring down to our Mesa pawn shop, one of our associates will begin their analysis.  Valuing a diamond is luckily universal; according to the four C's of Diamonds: cut, color, clarity, and most importantly carat.  Each metric is evaluated carefully; some are more intricate than the others. But all must be considered when making offers when someone is selling engagement rings.  This is to ensure that we're paying the fairest price to our customer.
In addition, this culminates into the best cash offer possible.  And should you accept, all we collect is a few signatures from you and put cold, hard cash right in your hand.  No credit checks, no proof of income, no-nonsense, nothing!  If your diamond is also set in a precious metal like silver, gold, or platinum, we'll happily value that separately.  In the end, we will combine the two valuations, into one cash offer.
Engagement Ring Options
Engagement rings are sentimental options, and often if we're in financial disparity our sentimental items are the last thing we want to get rid of.  At Oro Express Mesa Pawn and Gold, we understand that better than most, and never want to part our customers from an item so important in their lives.  To this end, we're happy to offer our diamond jewelry loan services to any engagement rings that enter our store.
This allows our customers to enter into a ninety-day cash loan.  In the end, you can repay the principal balance and interest and regain possession of their engagement ring.  From Mesa, to Gilbert, to Chandler, we always have our customer's best interest at heart.