The BEST Electronics Buyer Mesa!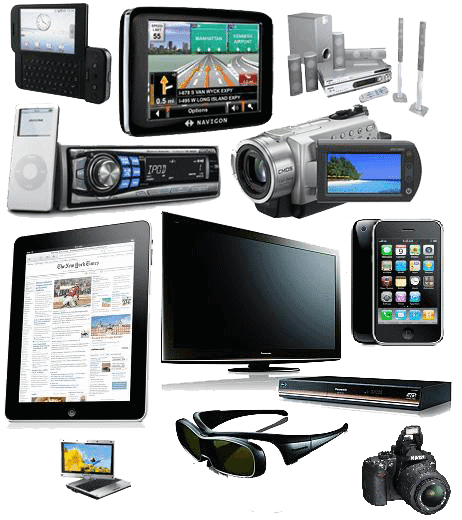 We are a pawn shop in Mesa and are always looking to be your favorite Electronics Buyer Mesa! We're looking for good, high quality electronics to buy. Our aggressive payouts on your entertainment systems, digital cameras, recorders, televisions (2016 or newer), stereos, Blu-rays, gaming systems and computers and other electronic items are like no other pawn shop in the valley. We are looking for brands like Denon, Onkyo, Teac, Pioneer, Sony, Macintosh, Samsung and others.  We're the pawn shop electronics belong at, and the only place you should sell electronics to in Mesa.
We are also prepared to take in your laptops, as long as they're Windows or a 2016 or newer Mac. We offer 90 day loans for brands like Apple, Dell, IBM, Compaq, Sony, Epson, HP or any other similar brand. You also have the option to sell such products outright if you choose not to pay back the loan from us in Mesa. We apply the same service and business practices for our loans as we do for our buys.
HIGHEST PAYOUT FOR ELECTRONICS IN MESA
If you are in need of a short term pawn loan or looking to sell your items outright to us, you will find that our friendly and knowledgeable staff is prepared to offer you the most money than anywhere else. As the top electronics buyer in Mesa, we'll buy any quality, valuable electronics you have sitting around. There's always more money available when you sell electronics when you bring in any original accessories/packaging that came with the electronics.
Our appraisal process no matter the device is one of the most thorough in the entire business.  We want to ensure that each and every one of our customers has a fair chance to maximize the value of their electronic items, so our associates are always doing the most thorough job possible in evaluating the items.  What this comes down to is how many factors we use when you're selling electronics.  Many pawn shops are only concerned with one thing: is the item working.  At Oro Express Mesa Pawn and Gold, we know that there's far more contributing factors to the value of things like iPhones, Apple Watches, or laptops.  Each and every one of our associates also conducts a visual evaluation to check its condition, we pay extra for other accessories (having the original box is a huge plus to us!), and can sometimes pay more if you've been a returning customer from Mesa, Tempe, or Chandler.
We pay the most for any and all electronics you're got to sell no matter what it might be.  There's no item that's too big, or too small, for us to handle.  We've been the pawn shop Mesa trusts with their electronics for well over a decade, and we don't intend to go anywhere.  Come and get  free quote today and you'll see why we have the most positive Google reviews in Mesa, Tempe, Gilbert, or Chandler.  Fast cash for electronics can be yours in minutes, come on down for a free quote today!
WE TAKE COMPUTERS, MUSICAL INSTRUMENTS, CELL PHONES, TABLETS, VIDEO GAME CONSOLES AND MORE
Have a musical instrument and don't play anymore? Musical instrument loans are set on fair easy terms with the best payout for value in the
Valley. You will get immediate cash on electronics like acoustics, electric guitars, bass guitars, drums, saxophones, synthesizers, and amplifiers.
Some brands we take are Les Paul, Gibson, Washburn, and Yamaha.  All items are kept in a safe at a secure location throughout the term of your loan.
Walk in any electronic items with all accessories to our pawn shop in Mesa and walk out with cash. Don't forget we also serve Scottsdale, Tempe, and Chandler.
The process is fairly simple. You bring in your used electronic equipment or mobile device, we test it, agree on a quote, then you walk out with cash!
Feel free to check out our individual pages for: