Diamond Jewelry Loan
It's no secret to both those who own and don't own diamond jewelry of its immense value.  From new to used diamonds, their ability to attract a wide array of buyers as well as fill your pocket with thousands of dollars is immense.  However, in that line are a wide array of conmen.  These individuals who, while pretend, are simply unaware of how to properly and accurately appraise them.  This becomes an issue when you're looking for a diamond jewelry loan; as you can easily get taken advantage of.  That, and they end up paying an exorbitant interest rate.  Or simply get such a low cash value that it was hardly worth the drive over!
To diamond jewelry owners in Mesa, Tempe, or Chandler, Oro Express Mesa Pawn and Gold are happy to be the premier diamond jewelry cash lender to them. Our customers can rest assured that they're dealing with only the utmost of professionals and are getting the most cash possible when loaning on diamonds.
Cash Jewelry Loans – The Process of a Diamond Jewelry Loan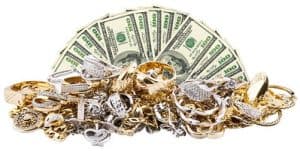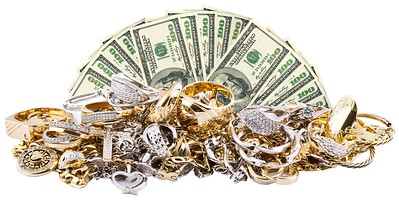 When it comes to diamond jewelry, there are two primary factors that must be considered and factored into the eventual cash loan.  First and foremost, the most important piece, the diamond.  With customers want accurate valuations, a keen eye developed from both training and immense experience is necessary.  All customers can rest assured that all of our associates possess both of these key traits.  They are able to accurately evaluate the four C's of diamonds: cut, color, clarity, and carat accurately.
A common misconception is that the value in diamond jewelry; mostly composed of the diamond itself. In larger pieces, this is far from the truth. The second most important factor when composing this value is the actual precious metal set in. Most often these diamonds are set in gold; that gold in weight can also present a pretty high value. All of our associates will carefully value the diamond setting separately and add this to the cash loan value to ensure our customers are getting the most cash possible.
The attention to care and detail that you'll find at our Mesa pawn shop simply won't be found at any competing jewelry store. We're the only place to visit for cash diamond jewelry loans, and will how easy it is to repay these loans, there's no question as to what store you should visit.
Flexibility Is the Name of the Game
We understand that financial stability is not something found overnight, and sometimes situations only get more complicated over time. All of our diamond jewelry loans are written out for a period of ninety days. We're more than happy to extend this for the same period of time if a customer deems it necessary. All that we ask is to pay the interest accrued over that time. We'll write out a brand new diamond jewelry loan.  This allows Tempe, Mesa, Chandler, Gilbert, or Queen Creek customers another period of time to get their finances in order. At Oro Express Mesa Pawn and Gold, our customers always come first.