Pawn Nintendo Switch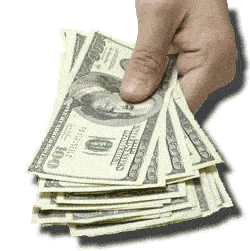 These days we find ourselves considering the possibility of turning something like a Nintendo Switch into cash, yet to sell it is unthinkable.  Bring it down to Oro Express Mesa Pawn and Gold and get a 90 day loan instead.  It's the best of both worlds.  Giving you the money you need now when you pawn Nintendo Switch, and then getting it back the gaming you love once the loan is paid.
Turning Value Into Cash When You Pawn Nintendo Switch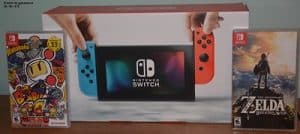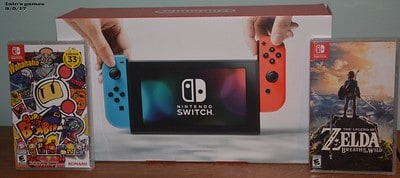 At Oro Express Mesa Pawn and Gold we will give you the most money possible to pawn your Nintendo Switch.  To ensure that you receive the most cash possible, please make sure that you bring along all the accessories it came with at the time of purchase.  For instance, both the left and right Joy-Con controllers, HDMI cord, USB power cord, and the Nintendo Switch dock.  Once we have confirmed it is in working condition, we will be able to make you an offer for a loan.  The offer you receive increases if you have the receipt of purchase, the box and/or any accessories you have.
Bring in your Nintendo Switch Games as well. Bring the games in with the system, or by themselves and we will offer you the most for a loan.
The Pawn Loan Terms
Once the cash offer is accepted to pawn Nintendo Switch, all we will need is a valid ID, a few signatures and you will be leaving with cash in your pocket. The loan allows you 90 days to pay the loan in full. Oro Express Mesa Pawn and Gold does not charge any penalties if you pay it off early. We also give you more time if needed to pay off the loan. With just paying the interest due, we can extend the loan another 90 days as many times needed to pay it off and return your Switch to you.
Oro Express Mesa Pawn & Gold is Experienced and Trusted
For over a decade, Oro Express Mesa Pawn and Gold has served the Mesa, Chandler and Tempe area.  Our staff is experienced and well versed with the market's value of gaming systems. This ensures our customers the highest cash offers available and to be in and out in as little as 15 minutes.

Please click on the live-chat on the bottom right if you have any questions.  After you receive the answers, you are more than welcome to begin the process with our assistant online, to pawn Nintendo Switch prior to arriving at our store.  Taking advantage of this option can help you get the cash faster once you arrive at Oro Express Mesa.  Just mention that you were on live chat before you came, and they will be able to pick up right where you left off, and begin the assessment.