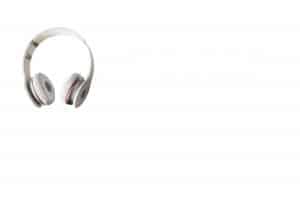 Pawn Beats Headphones for Cash Now
What has come along with the technological revolution of the last few decades is a sound revolution as well.  The advance that has been seen in headphones and earphones meant for music has been immense; but also comes with a high price tag.  The most popular in quality listening by far has been found in Beats by Dre Headphones.  These Beats Headphones can carry prices from only a hundred dollars to a few hundred dollars.  Even used headphones still demand a pretty high price in the market. As such, Oro Express Mesa Pawn and Gold is more than happy to help customers in Tempe, Mesa, and Chandler turn their Beats into fast cash with one of our pawn loans.

Getting Cash for Beats Headphones
All in all, the entire process is quick; as little as five minutes at times.  At Oro Express Mesa Pawn and Gold, we know that in some situations the importance of getting cash as fast as possible is crucial.  To save some time, we always advise our customers to use our live chat first; located at the bottom of the site's landing/starting page.  Our trained associate on the other end will be able to give a cash estimate before you even come down to our location; in a lot of cases.  This allows us to pass this on to the associate at our store; this will also speed up the process by a few more minutes.
When arriving to our Mesa pawn shop with the Beats headphones, one of our associates will begin by inspecting its condition.  This is simply looking for blemishes and dirt on the headphones themselves.  Second, we have to assess the sound condition as well.  This is really just ensuring that the speakers aren't blown out; that or something silly like that.  Lastly, if you didn't use our live chat, our associate will assess what that exact generation of Beats headphones is; this will be based on being bought and sold for across the United States.  In our venture to get our customers the most cash possible, checking this data is vital.
Our offer is the highest to be found in Mesa, Tempe, or Chandler, and when accepted, we'll collect a few signatures, and put cash right into your pocket. The used Beats Headphones will sit in our safe, secure, and monitored storage facility waiting for you to come back.
Repaying Your Pawn Loan
Each of our Beats Headphones loans is written for a period of ninety days.  Any of our customers are more than welcome to pay off the interest and principal balance early with no penalty at all! We'll happily return the pawned Beats Headphones to you.  Come to the end of the ninety days, we understand that some customers may still not be ready financially to repay the value of the loan.  This is no issue whatsoever at Oro Express Mesa Pawn and Gold.  With just a payment on the interest accrued up to that point, we have no problem extending the Beats Headphones Loans for another period of ninety days.