The Jewelry Buyer Mesa TRUSTS!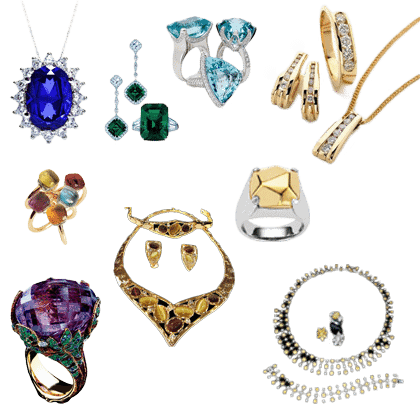 Come to our pawn shop today to find out why we're the Jewelry Buyer Mesa prefers!
It's hard to find somebody to buy your jewelry, let alone a person you'd be able to trust. Our pawn shop is the pawn shop Mesa trusts most to buy jewelry. We have the highest cash payouts for both buying jewelry and providing jewelry loans! We buy all types of jewelry: gold, silver, diamonds, platinum, and all other precious metals and gemstones. Our professionally trained employees are guaranteed to appraise your jewelry correctly and offer you the most cash.
Why should I pick this pawn shop as my jewelry buyer?
Simply put, we WILL pay you the most money out of every other jewelry buyer Mesa has! We pride ourselves on being able to more than satisfy our customers every time they come back! We value our ability to satisfy the customer's needs and are willing to work with you on getting you the cash you need NOW. The best part about picking our pawn shop as your jewelry buyer? We NEVER do credit checks. Our loans and cash offers are based off of the value of your jewelry!
What kind of jewelry do you buy?
EVERYTHING. As long as the jewelry you bring in has some sort of value to it, we can pay cash for whatever it may be! Gold prices have been at an all time high for quite some time now, but that's not it; ALL gemstones and precious metals like silver and platinum have been sitting at the highest point in the market in years! We'll easily take bracelets, rings, necklaces, cuff links, even gold dental caps! Scrap gold is very valuable as well, and we will even buy gold and silver coins!
Why should you come to our pawn shop?
Mesa's best pawn shop, Oro Express Mesa, has been providing our services for well over twenty years now! Because of our experience, you can rest assured knowing that our pawn shop is the most experienced and knowledgeable in the business. We know our customers want to be treated kindly and want to get the most cash for the jewelry they bring in. Get the most cash from the jewelry buyer Mesa trusts best!
Check out our individual pages for:
Diamond Buyer – Here we describe the way we grade diamonds to give you the MOST CASH possible.
Gold Buyer – This page talks a bit about what makes us the #1 gold buyer Mesa has to offer!
Silver Buyer – Silver is everywhere. This page talks about the kinds of silver we prefer to buy.

Proudly serving Mesa, Gilbert, Tempe, and Chandler!