The Jewelry Buyer Mesa Trusts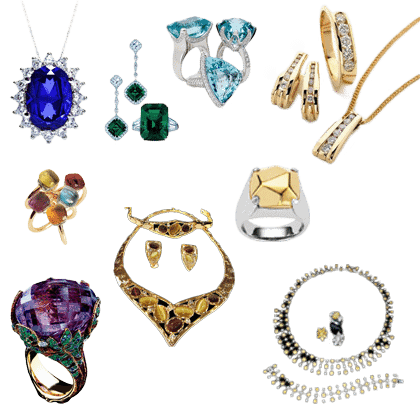 When it comes to selling jewelry, it seems you have dozens of options these days.  Signs offering to buy your gold and silver jewelry, your diamonds — with so many places to sell jewelry at, it can be difficult to know how or where to get the most cash.  At Oro Express Mesa Pawn and Gold, you can rest assured that you're getting the most cash possible when selling your jewelry.  Our employees collectively stout decades valuate jewelry accurately!  When dealing with the best, you can rest assured that you're getting not only the fairest and most cash value for your jewelry!
Come to Our Pawn Shop Today to Find Out Why We're the Jewelry Buyer Mesa Prefers!
As stated, we employ only the top professionals from Mesa, Tempe, and Chandler.  We ensure that our associates are not only properly trained, but have had hands-on experience to support this training.  There's simply no substitute for physical experience when it comes to jewelry buying.  While anyone can be an expert in silver, gold, or platinum jewelry, true value comes in the form of diamonds.  It takes a keen eye, as well as appropriate training. All of our staff take a diamond jewelry course taught by a GIA-certified expert. All of our East Valley customers can rest assured that  Oro Express Mesa Pawn and Gold is the number one jewelry buyer in town.
Selling jewelry is a quick and painless process that allows our customers to raise hundreds of dollars in mere minutes.  We have strict procedures that our employees follow meaning that every piece of jewelry is treated the same, and all the cash values are as high as can be.  There's two procedures we follow depending on the type of jewelry.

Gold, Silver, and Platinum Jewelry
When it comes to gold, silver, or platinum jewelry without precious gems, our valuation process is quick and easy. Our associate will start out with a visual inspection.  We're primarily looking for two things: the overall quality of the piece of jewelry, and a stamp indicating purity.  These stamps are usually hidden in out of sight places on jewelry like the inside of a ring, for example.  For gold, this stamp can be 10 kt, 14 kt, 18 kt, 20 kt, or 24 kt.  These values range from roughly 40% purity to 99.9% purity.  For silver, there's primarily only two stamps. These two are 925, or 999 which are 92.5% and 99.9% respectively.  To verify these, our associate will perform an acid test on flakes from the piece of jewelry.  These are collected using a stone that does no damage to the jewelry whatsoever.
The last step is to figure out the weight of the piece of jewelry.  All of our prices are based on the gram weight of the item.  We update these prices daily, so you can ensure that you're getting the fair market price every day of the week.  Our associate will then make you a cash offer.  This is the amount you'll walk out of our store with cash in your hand.  No checks, no cards, no nonsense.  When you accept we'll collect a few signatures and then send you on your way with cold, hard cash in hand.
A Diamond's Four C's Adds its Value and Becomes More Cash for You
Now, if there is a diamond setting in the jewelry our associate begins with a value for the precious metal (gold, silver, or platinum), then valuates the diamond itself.  Our associate is primarily assessing the diamond according to the Four C's — Cut, Color, Clarity, and Carat.  Cut and Color can be determined with the naked eye, however Clarity is where our expert training comes into play.  Our associates, using a magnifying glass known as a loupe, analyze the inside of the diamond looking for inclusions and imperfections that might exist.  While the first three are obviously important, the fourth and last C is the most important.  Diamond size is measured in Carats, and this obviously has a large impact on its value.  Combining all of these metrics, our associate will come up with a value for the diamond.
The Added Value to the Diamond is in the Precious Metal!
The valuation of the gold, silver, or platinum and diamond is combined to make your cash offer.  As the top jewelry buyer in Mesa, Tempe, and Chandler, our customers can be confident that this price is as high as can possibly be.  Should you accept, we'll collect a few signatures and put cash in your hand right on the spot.  No checks, no nonsense, sell jewelry for cash in minutes at Oro Express Mesa Pawn and Gold.
Check out our individual pages for:
Diamond Buyer – Here we describe the way we grade diamonds to give you the MOST CASH possible.
Gold Buyer – This page talks a bit about what makes us the #1 gold buyer Mesa has to offer!
Silver Buyer – Silver is everywhere. This page talks about the kinds of silver we prefer to buy.
So what're you waiting for?  Sell jewelry for cash today.  We're experts no matter what you bring in to our Mesa pawn shop, and are paying the most cash per gram in the Valley of the Sun.  We're happy to help Mesa, Tempe, and Chandler residents evaluate their financial options and get quotes free of charge, so stop on by today even if you're not ready to sell your jewelry just yet. Proudly serving Mesa, Tempe, and Chandler!