The Best Gold Loans Mesa Has to Offer!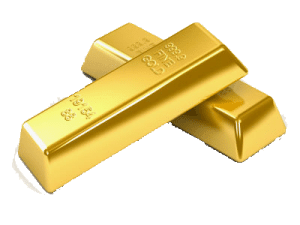 As the top pawn shop Mesa has to offer, our gold loans are top notch and comparable to none.  Our associates have extensive training and experience in the industry. They are the best you'll find when it comes to getting loans on your gold and gold jewelry.
Gold loans are one of the fastest ways in Mesa, Gilbert, and Chandler to put hundreds of dollars of cold, hard cash into your pocket.  The inspection and overall valuation can take as little as five minutes when dealing with professional employees at Oro Express Mesa Pawn and Gold.  While quick, we're also thorough to ensure that our customers are getting the most cash for your gold loans the valley has to offer.  Keep on reading to discover why Oro Express Mesa Pawn and Gold is able to pay the most cash for gold jewelry, coins, and bullion in Mesa.
We Offer the Most Cash Possible for Gold Loans
While pawn loans are a quick way to get cash in your pocket, there's a certain degree of thoroughness to ensure the best cash offer.  When you bring your gold down to our store, our employees utilize their keen skills. We perform both a  physical and visual inspection. This analysis is essential to accurately gauge both the quality and purity of the gold items. We also have the most advanced technology available to assess your gold, free of charge. Most importantly, Oro Express Mesa Pawn and Gold evaluates both our competitor pricing as well as the global trading price of gold. We go the extra mile to make you the highest offer.
Besides offering the most cash per gram prices, our associates are experts in testing the purity of your gold. Which can vary from 10 kt to 24 kt, or ~40% to ~99%, and not blindly trusting the stamp found on gold jewelry Customers are often surprised to find out that while their jewelry may be stamped 10 kt, our testing revealed it is 12 kt representing a fairly significant difference.
Our cash offers are second to none, and we're happy to offer free gold loan quotes to any customers in Mesa, Tempe, or Chandler seven days a week.  No matter whether you've got gold jewelry, gold coins, or gold bullion on hand, you can ensure that Oro Express Mesa Pawn and Gold is loaning you the most amount of cash in town.
Loaning on Precious Gems and Gold Jewelry
Come on in and let us prove we are the best and offer more than our competitors.  The fact of the matter is that many pawn shops simply don't employ diamond or other gem experts. Meaning they ignore them altogether when placing a value on your gold or diamond jewelry.  Fortunately, Oro Express Mesa Pawn is here and ready to help.  Our store is equipped with an accurate diamond tester, that tabulates the results quickly. This is to ensure they're able to properly valuate and loan on diamond and gold jewelry.
We prepare two separate loan amounts for the gold and the diamonds, and ensure your gold jewelry loan reflects that end value. If you choose to accept our offer we will need a few signatures on the agreement and you will leave with cash in hand.
  Located in Mesa we are a leader in lending cash on gold! Gold is our specialty! No one loans more cash than we do on gold, jewelry, estate jewelry, or damaged items – guaranteed.
So the choice should be clear by now — if you're looking to get a loan on your gold jewelry, or your diamond jewelry, Oro Express Mesa Pawn and Gold is the only place to visit in Mesa, Tempe, and Chandler.  Open seven days a week, we're happy to provide free quotes no matter if you're hoping to sell or pawn gold.  For years we've been helping the residents of Mesa secure quick and fast cash loans!  Come visit us today for a free quote on your jewelry for gold loans.
OUR SPECIALIST HAVE OVER 20 YEARS OF EXPERIENCE WITH SELLING, BUYING AND GOLD LOANS IN MESA