THE BEST AUTO TITLE LOANS IN MESA AZ!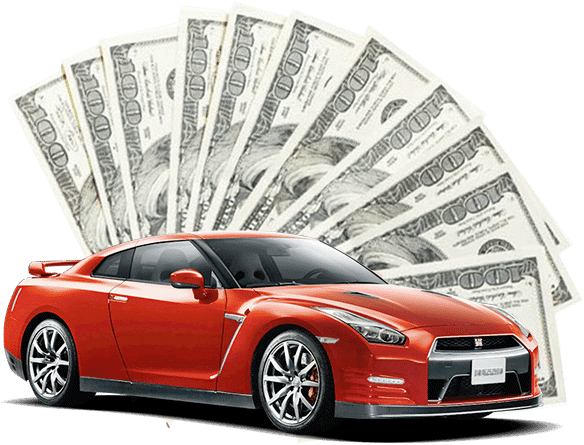 Auto title loans in Mesa offer an answer in tough times, but you might wonder where to go to get one. Look no further!!  At Oro Express Mesa Pawn and Gold  we offer a loan service providing you with cash in hand and still drive your car home.  Our Phoenix Title Loans Mesa branch is always available for a cash loan using your vehicle as collateral.  We will work with you to ensure each title loan fits your exact needs without any hassle.  Most importantly, you can rely on getting the most cash possible from our auto title loans in Mesa!
No Credit Checks are Required for Our  Auto Title Loans In Mesa
When looking for extra cash, title loans are a great way to get quick money at a moment's notice.  Our auto title loans are set up as a cash loan against the value of a car.  This is not limited to vehicles.  We also loan cash on RV's, Motorcycles, Golf Carts, and more, using collateral with a very high loan-to-value ratio.  As an auto title loans in Mesa lender, we pride ourselves on solutions that work for our customers.
The best thing about an auto title loan is it does not rely on your credit, and the loan approval process is as little as 45 minutes!  We're able to look past all credit situations and get you approved based solely off the value of your vehicle.
Through Phoenix Title Loans, LLC, a major provider of auto title loans in Mesa, east valley and the greater Phoenix area.  Therefore, we have the ability and the know-how to make cash loans! Other lenders won't factor in or take the time to give you most cash possible.  We will always make the time for title loans!
Good Credit or Bad Credit makes no difference with us.  Our business is here to help you out, no matter what position you are in. We have made many loans to a variety of Mesa residents. The one thing in common, was a need for cash to make home repairs, medical expenses or making bail for example. Another great connection to our customers that at our pawn shop has, is we offer a range of different ways to make cash that is needed easily and readily available.
Consult with Our Lender On Live-Chat or Just Come Down!
Want to lessen the time spent at our pawn shop to complete the process of your auto title loans in Mesa?  Then click on the bottom right hand side of your screen to reach our customer assistance via live-chat.  Our agent will answer any questions you may have, and can begin the process before you even leave your home!
If you'd rather come on down to the store in person, no problem whatsoever!  Every step of our auto title loans in Mesa product can be done in person and can be done quickly.  Just make sure you drive the car you're hoping to get a title loan on down to the store.  Our employees are trained to take a more thorough approach that can get our customers the most cash possible.  We analyze things like the interior and exterior condition of the car. For instance, how well it runs, whether it's making noises, check engine light is & how well it drives. We know the substance of a car's value is more than just mileage, make and the model's year.
Hassle Free Auto Title Loans Mesa Can Count On
The beauty of an auto title loan is that traditional factors like employment type, credit score, and income are simply irrelevant.  The value of your car determines the value of the loan.  However, if you want a lower interest rate, or a higher loan-to-value (the cash loan amount versus the car's value), these factors can help.  If you're able to prove a higher than average income,  stable employment (government jobs, some large companies), or a high credit score we can often reduce your interest rate and sometimes increase the amount of your auto title loan.
You'll find no other auto title loan lender that offers the flexibility Phoenix Title Loans and Oro Express Mesa Pawn and Gold do.  We believe in serving the community we live in and loaning the most cash possible for any and all vehicles.  Phoenix Title Loans, LLC offers multiple title loan options, depending on your personal needs.  Our customers are of the utmost importance and we should always be your first choice when an auto title loan is needed.
We Refinance Auto Title Loans Too!
Re-financing with us is not a problem with our auto title lender in Mesa. We can refinance any existing Auto Title Loans in Mesa that you may have from any of our competitors. In most cases, you reduce your payments by receiving a lower rate of interest. Our competition usually targets specific cars of high loan-to-value, limiting themselves on loans to provide with higher interest rates. We at Oro Express Mesa find that the more services we have, the more helpful we are in a time of need! See for yourself how easy it is to refinance your existing auto title loan with us!
What other options do you offer?
Do you need help in storing your item so it does not get damaged?  We are also able to store your vehicle in our secure location.  Call or stop by to see why our private, professional, and secure Auto Title Loans in Mesa residents rely on to get the cash you need quickly.
We also proudly serve the cities of Tempe, Mesa, and Chandler, Arizona. We continue this standard of excellence to this day.
If you have more questions, feel free to check out the Auto Title Loans in Mesa pages directly on Phoenix Title Loans, LLC's website!