Sell Apple iPhone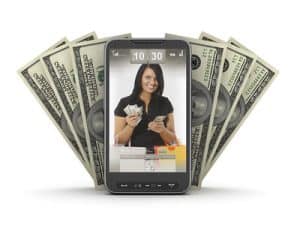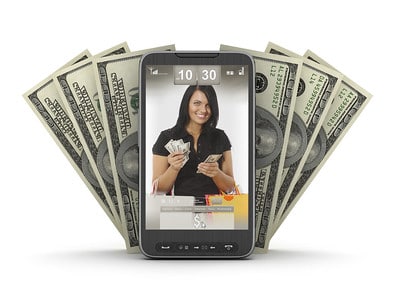 It's no question that across the entire world, internationally, Apple iPhones are the most popular smartphone.  No matter the age, no matter the location, the vast majority of individuals are now sporting iPhones.  Combining basic phone functions, with the luxury of Apple technology.  Which adds to the equitable value when you buy or sell Apple iPhone, new or used.
Apple's insistence on releasing one, sometimes two generations each and every year means there's an even greater number simply sitting at people's houses inside a dusty drawer.  These used smartphones are not only losing money but are literally not being put to any use whatsoever.  These phones were expensive new, and while not as valuable today, they still have immense value.  Sell your old Apple iPhone today to Oro Express Mesa Pawn and Gold in Mesa, Tempe, or Chandler and get fast cash in mere minutes.
How to Sell iPhone in Minutes
Oro Express Mesa Pawn and Gold is proudly revered as Mesa's top pawn shop; due to the ease of accessing cash by its customers.
Our streamlined processes allow customers to handle their transaction before they even arrive at our store!  Looking to sell Apple iPhone?  Bring that smartphone right on down to our store.  Or you can actually simply use our live chat at the bottom of the screen, or call us.  In a lot of cases, we can provide you a cash estimate for whatever generation iPhone you have; this is before we even see the device.  This price is entirely depends on what the actual condition of the Apple iPhone is.  But it gives both our associate and our customers a starting cash price with which to work with.
How Do You Get Started?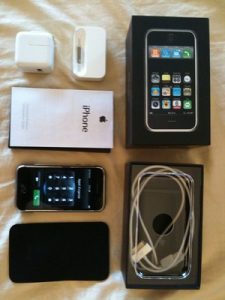 Once the Apple iPhone is actually at our Mesa pawn shop, our associate will begin a short and sweet inspection to actually construct your final cash offer.  The first and most important item is ensuring that its most basic features are still in working order.  This includes things like making calls, receiving texts, playing videos, connecting to wireless networks, and other small things.  Second, we'll inspect its exterior condition for scratches on the screen/back.
The last and most important item that truly separates us from the competition is that we check what the global price to sell Apple iPhone is.  This ensures that the cash offer we come up with is the fairest offer you'll find in all of Mesa, Tempe, or Chandler and the highest you're going to find.  From this point, all we need is a few quick signatures from you. We'll put cold, hard cash right into your wallet.  From start to finish, you can be in and out in as little as fifteen minutes to sell Apple iPhone to our store!
Apple iPhone Options
Sometimes parting with our smartphones, even if it's a used Apple iPhone device, can be difficult; due to nostalgia or just it maybe being your daily advice.  At Oro Express Mesa Pawn and Gold, we're more than happy to offer any of our customers an Apple iPhone Loan; otherwise known as pawning Apple iPhones; these provide a ninety-day window wherein if you repay the principal and interest. We'll happily return your Apple iPhone to you.
To sell Apple iPhones have never been easier in Mesa, Tempe, or Chandler, and Oro Express Mesa Pawn and Gold is the pawn shop Mesa trusts.