The Highest Paying Coin Buyer Mesa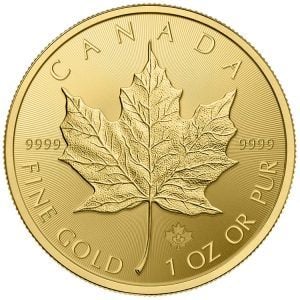 It is no wonder that Oro Express Mesa has been known as the trusted coin buyer of Tempe, Chandler, Mesa, Gilbert, and the rest of the valley for over a decade. With over 20 years of collective experience in appraising high value coins, our staff has been well trained to give you the best possible price for your coins. We take in all coins here at Oro Express Mesa – everything from gold/silver coins, antique, silver dollars, gold dollars, and more! If you're unsure about whether or not we would take in your coin, give us a call.  Because, if your coins have value, your Coin Buyer Mesa relies on, will make the highest offer possible!
Reliable Coin Buyer Mesa Trusts
The appraisal and payment process is quick and easy.  Leaving you with cash in hand for bullion coins within 10 minutes. When selling, pawning, or appraising your coin there are two things you must be aware of.  Those two things are the different price points a coin may have; either bullion or numismatic value.
A coin that sells for bullion value means that it is only worth the weight of the metal it is made out of.  Even if a coin may be rare or old, does not mean it will be worth a large amount of money – hence the bullion value.  Although, when a coin is particularly rare and is known to be a collectible item, then that is when it will have a collectible value.  Therefore, this value typically exceeds the price of the metal that is in it.
Analysis of the Precious Metal
When we are assessing the value of a bullion coin, we perform various tests that give us the karat, aka quality, the metal it's made of.  To do this, our pawn shop has invested in the best way to analyze any bulk precious metal.  And this is done with our Sigma Metalytics tester.  This amazing verifier easily authenticates the purity of your gold or silver, without even removing it from its packaging.  Which eases the mind of almost every coin collector we've ever met.  And, once again proves that we are the Coin Buyer Mesa can rely on, to handle their coins with care!
The Sigma Metalytics Precious Metal Verifier, sends electromagnetic pulses through the coins being analyzed, and within less than a minute, completes its analysis, and displays its measurements.  And, this surpasses any other ways to measure the purity or fineness of the precious metal used, when minting the coin.
Completing the Assessment of Coins
After that, the coin buyer Mesa trusts, weighs it.  From there, we make our best offer based on the value of gold/silver that day and the weight of those precious metals. We deal in a large volume of precious metals such as gold and silver.  Therefore, it allows us to pay near full value for your coin.
When valuing a coin with collection value, we check various online auction prices, call local professionals, and go off of experience. After that, we authenticate your coin by its weight.  Finally, the coin buyer Mesa trusts, presents you with the best cash offer around.
Listed Below Are Price Points for Various Coins
Dimes Pre-1965 Silver : 80-90% of daily silver price
Quarters Pre-1965 Silver : 80-90% of daily silver price
Half Dollar Pre-1965 Silver : 80-90% of daily silver price
 Maple Leaf: 80-90% of daily gold price
 Buffalo's: 80-90% of daily gold price
 Pesos: 80-90% of daily gold price
 Krugerrand: 80-90% of daily gold price
Once verified that is an authentic rare coin we will make you a cash offer that is a minimum of 70% of its cash value.
Oro Express Mesa Pawn and Gold continues to be the #1 Coin Buyer Mesa residents can rely on!  We provide accurate assessments, and the highest cash offers around.  In the end, we turn that offer into cash in your hands promptly!  Come on down today, with your coins, and see what offer awaits you!