Get Cash Now – Pawn Microsoft Xbox One
If you are needing some cash and fast, why not pawn Xbox One, and its accessories for a secured 90 day loan?!  Because these gaming consoles hold their value quite well, and can equate to cash in your pocket today!  And the best pawn shop to ensure you get the best cash offer possible is Oro Express Mesa Pawn & Gold.  Therefore, there's no need to stress out if your temporarily short on cash, when you can pawn Xbox One today and put cold, hard cash right into your pocket in a matter of minutes.
Microsoft Xbox One Loans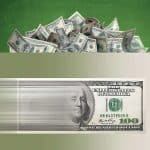 Pawning a Microsoft Xbox One is a collateral loan.  Different from a cash loan you might get at a bank; the loan is based on the value of the video game console.  Simply bring it down to our Mesa pawn shop. We don't have to concern ourselves with things like your credit or income.  These are not needed in order to put cash in your pocket. Our pawn loans on Microsoft Xbox Ones can go from start to finish in as little as ten minutes.
What we recommend to any of our electronics loans customers is to reach out to us first, via our live chat at the bottom of the screen, or by giving us a call. This will typically allow us to make you a cash offer before you even come on down to Oro Express Mesa to pawn your Xbox One.  It's important to keep in mind this cash offer is conditional on seeing the quality of the device.  Although, it usually will be pretty close to the offer presented after it is assessed.
Assessment to Pawn Xbox One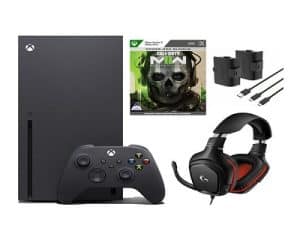 Bring your video game console down to Oro Express Mesa Pawn & Gold, along with the accessories and the box it came in.  In addition, if you still have the sales receipt, have that with you as well (it increases your offer).  Our assessments on gaming consoles are free of charge, and are never under any obligation to accept our cash offer to pawn Xbox One at our store.
First, our pawnbroker will examine the exterior of the console, and make sure that all of the accessories are present.  This includes the power cord, game controller, and any adapters or games that it came with at the time of purchase.  After that, they will plug it in, and power it up, to quickly test that all the functions work correctly, as well as the controllers.  Finally, our pawnbroker will confirm what the current market value is, and present a cash offer to you.
If you are needing even more cash than our offer provides, you can bundle any games and accessories that you brought with you under the same pawn ticket.  So, if you'd like to pawn Microsoft Xbox One's in Tempe, Mesa, or Chandler, we will do all we can, to help you meet your cash goals at Oro Express Mesa!
Repaying Pawn Loans is Easy!
By default, all of our video game loans are written out for a period of ninety days.  You're more than welcome to come to repay the loan at any point during this with no penalties or fees incurred for early payment.  In fact, if you pay off the loan prior to the 60th day of the loan, we will deduct a redemption discount from the total amount due.
And, we also understand that financial difficulty can sometimes take longer than this.  So if at the end of the ninety-day period you're not able to repay the interest and principal cash amount just yet, no problem!  By paying only the interest accrued to date, we can rewrite the loan for another 90 days, to give you more time.
Oro Express Mesa Pawn & Gold turns offers into cash quickly for residents of Mesa, Tempe, and Chandler and will pawn your Xbox One for a 90 day cash loan today!