Sell Gift Cards
To sell gift cards for cash is a time honored way to turn that unwanted retail card into cold, hard, spendable cash.  In as little as a few minutes, you can exchange your gift card for cash and never look back.  After all, what's the point if you can't spend your money where you want to?  In Mesa, Tempe, and Chandler, the only place worth visiting to sell gift cards is Oro Express Mesa Pawn and Gold.  We pay out the highest amount in cash when you sell gift cards to our store!
Getting Cash When You Sell Gift Cards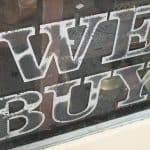 When you decide to sell your gift cards, there's a few things to be weary of.  These conditions are universal with any and all pawn shops who buy gift cards.  This is in order to prevent fraud.
The first and most important thing when selling gift cards is to not scratch off the PIN foil on the back!!   When this PIN is not revealed, it means the gift card can't be swiped for online shopping, therefore the funds are secure.  If a customer brings a gift card with the PIN showing, we will not be able to buy them.  These gift cards are considered to be tampered with, because the balance is now easily accessible.  Therefore, you will find it impossible to sell gift cards if the foil is scratched off on the back of the card.
Secondly, call ahead!  Gift cards are a finicky business. Gift card retailers are constantly changing there policies to honor them. Thus, it affects us on the secondary buying/selling market. Our Mesa pawn shop stays on the cutting edge, by updating its list of retailers it'll buy from on a weekly basis. We can even verify which gift cards we take via our live chat at the bottom right of the screen. We can let you know ahead of time if your card is on our list of approved retailers.  This also allows us to hammer out the paperwork and have our associate ready with your cash before you visit the store!
Visit the Best Gift Card Buyer in Town!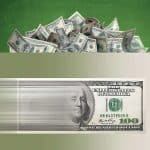 Oro Express Mesa Pawn and Gold has been purchasing gift cards from its customers in Mesa, Tempe, and Chandler for over a decade!  With our knowledge, we can ensure you're getting the fairest value no matter the value or where your gift card comes from.  In as little as five minutes, you can turn your gift card into cash and spend it wherever you'd like!
One extra feature exclusive to our pawn shop is we buy Amazon gift cards!  You'll be hard-pressed to find any other pawn shop or gift card buyer that will purchase these gift cards from you.  We never liked turning customers away, so now we're the exclusive place to sell Amazon gift cards to in Mesa!  Come visit Oro Express Mesa Pawn and Gold and sell those gift cards for cash!