THE BEST ESTATE JEWELRY LOANS MESA TRUSTS!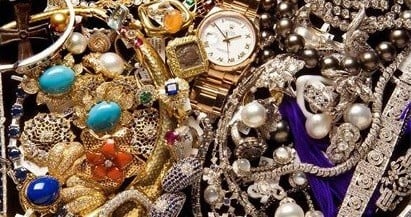 Estate jewelry is loosely classified as any type of jewelry that is previously owned. Many people commonly refer to estate jewelry as antique jewelry, vintage jewelry, and period jewelry. Therefore, typically estate jewelry will not be accompanied by authenticity papers. Although, the jewelry pieces can be over hundreds of years old. At Oro Express Mesa Pawn and Gold one of our friendly trained staff members can correctly appraise and authenticate your jewelry, gold, and diamonds.
The Advantages of Getting Estate Jewelry Loans
Getting an estate jewelry loan from the best pawn shop in Mesa is a way to get yourself out of a financial hole. Most importantly, our associates are trained experts on gold, silver, and diamonds, to ensure an accurate valuation. Because we update our estate jewelry buying prices to match the global selling price, to ensure we offer the most cash possible!
Another important fact, is that our offers for estate jewelry loans, are almost the same amount we offer to buy estate jewelry!  Which, is not a common practice of most pawn shops.  Most pawn shops see pawn loans as money in limbo.  In addition, some feel the need to add nominal fees for storage, amongst other unnecessary charges.  We here, at Oro Express Mesa Pawn & Gold strive to be the pawn shop you can rely on for the best offers.  Likewise, we also strive to be the place you turn to, because we put just about the same amount of cash in your hands, when you sell or pawn your valuables.
How to Get Estate Jewelry Loans Mesa Residents
Bring in your estate jewelry to our store. Our highly trained staff has the most advanced technology to appraise jewelry accurately! First we will locate the hidden stamp found on gold. From there, an acid test authenticates its purity. After that, we look at the condition of your vintage pieces. The gold is then weighed.
Jewelry having diamond settings are inspected separately for the 4 C's (clarity, cut, carat & color). This is done with our diamond testing tool, that gives accurate results quickly. Finally, we refer to the fair market value to present an offer.
 Accepted offers require a few signatures a secured loan for 90 days is yours. At any time within those 90 days you can pay it off without penalty fees. If at the end of the 90 day jewelry loan term you're unable to pay it in full, we will work with you!  By paying the interest accrued, we can extend the loan for another period of 90 days.  Besides, this ensures our customers can obtain financial security stress free. Most importantly, your valuables are locked and safe at Oro Express Mesa Pawn and Gold.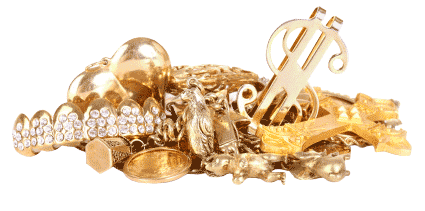 What Estate Jewelry do We Loan Cash On?
Our pawn shop in Mesa will offer a cash loan on a variety of your estate jewelry. These types include diamonds, watches, colored gemstones, designer jewelry, gold, silver, platinum and more. So whether it's as an entire lot or one piece, we always loan the most cash for your estate jewelry!
Oro Express Mesa Pawn and Gold will loan on a single piece or multiple pieces of estate jewelry.  Most importantly, we offer the most cash on estate jewelry loans based on precious metals and gems, with confidence.  If you're in need of cash fast and have estate jewelry, come see us! Because it can be yours in as little as five minutes.  Our staff will assist you to ease your financial stress.  We offer the most cash in hand to help reach your goal for estate jewelry loans.
Oro Express Mesa Pawn & Gold is the place to turn to for the most cash possible on estate jewelry loans and more!