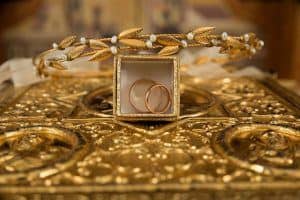 We Buy Old Jewelry!
We will buy old jewelry and we replace it with cold hard cash! Our pawn shop has provided Mesa and its surrounding area with the best cash offers for their old jewelry for well over a decade!  Oro Express Mesa Pawn and Gold is the place Mesa residents trust to buy old jewelry, and offer the most cash possible!
It's Our Pleasure to Buy Old Jewelry!
Old jewelry can come with not only a valuation but also a history and a style all its own. This era might not be so noticeable to you. That is where we come in! Our employees are highly skilled and experienced jewelers. What you might see as just a simple necklace and pendant, we will recognize the hidden treasure that it is and will offer you the most cash possible to buy it from you!
An associate will be happy to answer any questions or start the process on-line if you click on the bottom right side for a live chat now!

We Offer More Cash to You to Buy Your Old Jewelry!
Come in to our store and let us buy your old jewelry! Because we will offer you cash that puts a smile on your face! Each and every one of our associates are trained and have the experience, along with the most advanced technology to authenticate old jewelry.
First, our staff member will visually look at the condition of the jewelry and also find a stamp with a number followed by "kt".  This indicates the karat or purity of the precious metal that the jewelry is made of.  Second, a stone will be brushed lightly against it, providing small flakes to test.  This stone is designed to not leave any trace or mark on your jewelry.  Using the small flakes, a drop of acid based on the mark is used to authenticate the stamp.  This is validated by there not being any reaction to the acid.  Then, the jewelry is weighed to give you the most cash possible according to the market value.
*All assessments on jewelry are free of charge, and there is never any obligation to accept our offer to buy old jewelry from you.
Our Location in Mesa is Easy to Find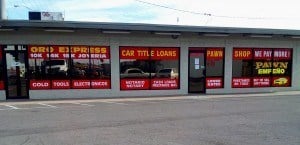 We are located in the Temple Historical District allowing us the ability to provide Mesa, Chandler and Tempe with the best offers to buy your jewelry 7 days a week!  You will find our store easy to find on the cross streets of East Broadway Road and South Mesa Drive.  Come in today with one piece of jewelry or your entire collection.  Because we are always looking to buy old jewelry and hand you quick cash!
Ask Us About Our 90-day Short-term Loans
We offer a short-term loan based on valuation of jewelry, if you prefer an option that gives you cash, and the return of your diamond ring at the end of the loan. Because we want nothing more than to return your jewelry to you once the loan is paid. Most importantly, we will not penalize you with fees for paying off early.  We also will work with you if you need more than 90 days. We can extend your loan another 90 days, provided interest is paid to date when the loan is due. As long as you meet that criteria, we can extend the loan as many times as needed.