Pawn Gold Chains for 90 Day Cash Loan
Are you needing some fast cash, and want to pawn gold chains to help you get it?  Well, Oro Express Mesa Pawn and Gold is here to help!  Our pawn loans are a way to help you with a temporary problem of having a lack of money, when you need it the most!  Our collateral loans offer almost the same amount of cash, as if you were to sell them.  However, we just hold them in our facility, and give you 90 days to satisfy the loan, and retrieve your gold chains from our store.  We provide free assessments, and offer the most cash possible when you pawn gold chains at our store.
Why Pawn Gold Chains for a Cash Loan?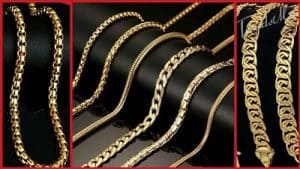 There are multiple types of gold chains and how they are linked together.  But, the best thing about these designs, is that they are not only attractive, but are worth their weight in gold.  Because, the twists and patterns of these gold chains, tend to weigh more than most jewelry designs.  In addition, there are gold chain designs that predominantly use 18k of gold or more.  That is due to how malleable gold is, and how that makes a difference when creating jewelry.  And, the higher the gold content, combined with the weight, can put a substantial amount of cash in your pocket when you pawn gold chains.
If you have any questions, just click on the icon on the bottom right hand side of your screen.  You will soon have all the information you need on whether to pawn gold chains for cash, from our customer assistant, via our live-chat.  Not only will you have answers, but you can begin the process online, prior to arriving at our store!
Measurements of Gold Karats
12K is 50% pure gold
14K is 58.3% pure gold
18K is 75% pure gold
22K is 91.7% pure gold
24K is 99.9% pure gold
Assessments to Pawn Gold Chains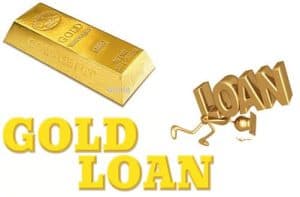 When you come into Oro Express Mesa Pawn and Gold, you are in good hands to get the much needed cash you are looking for when you pawn gold chains.  Our pawnbroker will promptly begin assessing your gold chains.  First, they will find the jewelry's hallmark, and begin testing a sample of gold flakes, from using our touchstone.  The flakes taken from your gold chain will not affect the chain's visual appeal in any way.  Yet, it keeps the gold chain out of harm's way from the acid drop test from our kit.  After that, your chain will be weighed, and then the spot price will be checked.
Once the pawnbroker has calculated our offer to pawn gold chains, they will present it to you.  There is never any obligation to accept our cash offer, nor any charge for the assessment.  Because we at Oro Express Mesa Pawn & Gold are confident that our offers exceed those given by our competitors.
Our Pawn Loans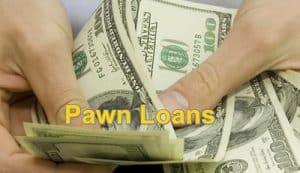 All pawn loans are for 90 days.  You are more than welcome to pay off the loan in full, at any time before the contract expires, without incurring any penalties or fees.  In fact, if the loan is satisfied, prior to the 60th day, we will deduct a redemption discount from the total amount due.
If you need more time to pay off the loan in full, come on in and talk to us.  With paying only the interest accrued to date, we can rewrite the loan for another 90 days.  And, we are able to do that as many times as you may need.  Or, you can choose to relinquish the gold chain to our store, and be free from any further obligation to pay the loan.
Oro Express Mesa Pawn & Gold is here to help you to get the cash you need, and multiple ways to do so!  Pawn gold jewelry, estate jewelry, antique jewelry, diamond jewelry, engagement rings and more!