Best Offers, Best Service & Best Pawn Shop In Mesa!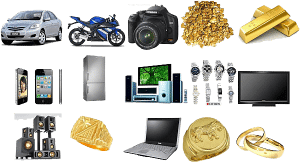 If you're in Mesa, Chandler or Tempe looking for the Best Pawn Shop, Oro Express Mesa Pawn and Gold is the answer! Whether you are seeking to sell your valuables or take out a short term loan on them, we make the best offers to put cash in your hand! No credit check, no job and no calls to verify employment!  In addition, we also provide title loans, that allow you to drive your car, while you are paying the loan.  Lastly, we continue to find more ways to help you get the cash you need quickly!  This is how Oro Express Mesa Pawn & Gold continues to be the best pawn shop Mesa can rely on!
Click on live chat on bottom of screen to get an estimated value of your belongings before you come in to sell or pawn!
More Than Just the Best Pawn Shop!
We all find ourselves needing extra cash to make ends meet at one time or another. Oro Express Mesa Pawn and Gold is here to help!!  We pride ourselves on making the best offers for your valuables.  Our goal is to offer you the most cash based on the current market value of your items.  We will buy your watches, diamonds, jewelry, gold rings, precious metals, TVs, computers, air tools, hand tools, equipment, and more!  If you don't wish to part with your item of value, we also have  short term collateral loans available.
We also buy PlayStation Game Consoles, Camera Equipment, Cell Phones, Laptops, MacBook, iPad, iPhone, and again, so much more!
Oro Express Mesa Pawn and Gold also goes the extra mile, providing the ability and convenience of  title loans or pawn loans on automobiles, motorcycles, RVs, and boats through our association with Phoenix Title Loans LLC.
Our Location and Customer Service Make Us the Best Pawn Shop
First and foremost is our ideal location; located in the Temple Historical District, the heart of Mesa, on the corner of Broadway Road and South Mesa Drive, two of the most driven roads in Mesa.
Second is our courteous and professional staff. Being from Mesa themselves and expertly trained on valuating items accurately and basing them on current market values. Besides having the latest technical advances to test precious metals, they will test that all functions work properly and lastly examine external conditions. We employ the latest technology to test precious metals like gold and silver.  When it comes to electronics, our experts examine both internal and external condition before making an offer. These are all essential in defining the best offer to place cash in your pocket! Finally, we are a bilingual business. We can assist customers in both American English and Español. ¡Sí, se podemos!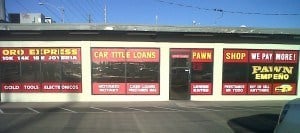 Best Cash Offers Makes Us the Best Pawn Shop in Mesa!
Have a diamond tennis bracelet you no longer wear? Oro Express Mesa Pawn and Gold will buy it when you need cash in your hand quickly. Let us be the ideal choice to resolve life's financial challenges. After our assessment of your item, we will make you the best offer based on current market value. If you accept our offer, we'll put cold, hard cash in your hand and send you on your way!
If you aren't ready to part with your diamond tennis bracelet, Mesa's best pawn shop also provides pawn loans, for almost the same offer. Utilizing the value as collateral, we will place cash in your hand now and hand it back to you when the loan is paid. There are no penalties for paying off before the loan is due. At Oro Express Mesa Pawn and Gold, we understand if you need more than 90 days as well.  All we need is the interest due paid to date and we can extend the loan for another 90 days at no additional charge!
Click to get a better understanding of Pawn Loans and come see us at Oro Express Mesa Pawn and Gold!

Secure the Extra Cash You Need With A Title Loan As Well
Being the best pawn shop means we work with the best. If you are looking for the best pawn shop for title loans, then we have your back with our partner: Phoenix Title Loans, LLC! Phoenix Title Loans specializes in giving Cash on Title Loans from such vehicles like boat, and automotive title loans. They even handle MOBILE HOMES and SALVAGE title loans. If it moves on land, sea, or air, and you have a title for it, we can give you a title loan courtesy of Phoenix Title Loans. And the best part is, you don't have to go to another building. All of this is done IN HOUSE inside Oro Express Mesa Pawn and Gold.
Boat Title Loans – RV Title Loans – Motorcycle Title Loans – Jet Ski Loans – ATV Title Loans – And More!
Oro Express Mesa Pawn and Gold proudly serves the Mesa community along with the cities of Tempe and Chandler to this day. Over the course of a decade of business we have helped improve the lives of Mesa citizens.  With thousands of title loans under our belts, you can rest assured that you're dealing with professionals that have only your best interests in mind. We have both the confidence and cash to get you back on your feet. With Phoenix Title Loans and Oro Express Mesa behind you, there's no problem you can't overcome!
Mesa's Best Pawn Shop Offers Quality and Selection That's Affordable!
Our pawn shop also has a variety of items for sale. A great selection of fine jewelry, diamonds, electronics, office or industrial equipment…you never know what quality items you will find.  Besides, why pay full retail price for something when you might find it in our store?  When it comes to buying used electronics, cell phones, or jewelry, shop at Oro Express Mesa.
Need Notary Services?  Well Oro Express Mesa Pawn and Gold provides these services as well.  Whether you want to take advantage of our on-site services, or prefer scheduling our Mobile Notary Services, we are here for you!
Oro Express Mesa Pawn & Gold is the best pawn shop, with the highest cash offers to sell or pawn valuable items you own.  That is why Mesa residents rely on our pawn shop to put the cash they need, in their hands quickly!