The Tool Loans Mesa Loves BEST.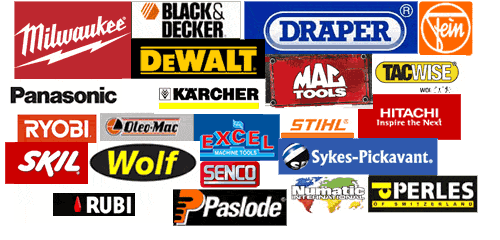 Time to clean out the old tool shed! If you have tools lying around don't wait around, bring them in today for free quote on all working power tools you may have.  Our pawn shop in Mesa is here to help put money in your pocket with a tool loan.  We loan cash on all types of power tools like, drilling, cutting, shaping, sanding, grinding, polishing, painting, and heating tools.  We will lend you the most cash for your power tools whether it is electric or pneumatic. All you need is your merchandise and a valid government issued ID in order to get one of Mesa's Easiest Tool Loans. 
Tool Brands We LOVE!
We loan on all brands of power tools; however, name brand tools typically have the highest resale value.  These name brand tools we like best include Milwaukee, Black and Decker, Draper, DeWalt, MAC Tools, Panasonic, Ryobi, Stihl, Hitachi, Wolf, Rubi, and Snap-On Tools.  However, if your tool has value, WE CAN MAKE A LOAN!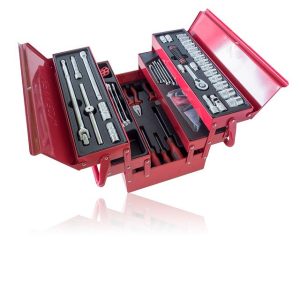 OEM does more Tool Loans in Mesa than anyone else, but we also serve Tempe, Chandler, Gilbert, and Queen Creek.
We also utilize, and aggressive pricing system to obtain the most fair price for your tools. Our store will offer a secured cash loan within minutes, and we never check credit. Because we loan cash for almost every brand of tool. If your tool has value, we have the capacity to loan cash against it.
Tool Loans Mesa Has Are Pawn Loans
Sadly, this is different from a loaning OF a tool. Although similar to how local governments offer tool loan contracts. Just like our other great loans, a tool loan from us is a pawn loan. As a result, you would hand us your tool while the loan is in effect.
Tool loans Mesa's best pawn shop provides, are good for 90 days on tools, as it is with all items.  This is governed by Arizona law.  Throughout those 90 days, you have no payment requirements on your tool loan.  You're more than welcome to pay off the entirety of the power tool loan at any time with no penalty.  If at the end of the 90 days you're not able to pay off the borrowed amount, you can also pay the interest and get an extension for another 90 days on tool loans Mesa residents.  However, if you are short, you can typically call the store and get an extension for a few more days just by asking.
However you may also opt out of paying and allow the items to revert to the store.  Thereby, having no further obligations to the store or the pawn loan.
Don't consider more expensive Payday Loans, personal loans, or Auto Title Loans, get Tool Loans Mesa trusts, at a lower cost using your tools to secure the loan.  With power tool loans, Mesa residents, you are not limited by your credit score, an application, or monthly fees.  You just need the tools to be your and valid ID to get the most cash possible from tool loans Mesa relies on!
As #1 In Tool Loans Mesa, we take in the following tools including, but not limited to:
Air Compressor
Nail Gun
Alligator Shear
Paint Sprayer
Band Saw
Pneumatic Torque Wrench
Belt Sander
Power-actuated tools
Biscuit Joiner
Power Wrench
Ceramic Tile cutter/tile saw
Radial Arm Saw
Chain Saw
Random Orbital sander
Circular saw
Reciprocating saw
Concrete saw
Rotary Reciprocating Saw
Cold saw
Rotary tool
Crusher
Sabre saw
Diamond Blade
Sander
Diamond Tools
Scroll Saw
Disc Sander
Snap-On Handheld Tools
Drill
Table Saw
Floor Sander
Thickness Planer
Grinder Machine
Trimmer
Heat Gun
Wall Chaser
Impact Wrench
Wood Router
Jointer
 Lathe
Miter Saw