Jewelry Pawn Shop Chandler
Chandler residents, like all residents in the Valley of the Sun, continue to look for great deals in jewelry.  Sometimes, these deal come from the major jewelers.  Other times, such deals come from shopping malls and outlets stores.  And there are other times, you find your favorite pieces, in a place you'd never expect.  For instance, a jewelry pawn shop Chandler may not normally consider, since it is located in Mesa.  Oro Express Mesa Pawn & Gold, is a one stop jewelry pawn shop Chandler residents can count on for great deals and offers!
What Services do you Offer as a Jewelry Pawn Shop?
There are three main services that we offer to our customers at our jewelry pawn shop Chandler residents are searching for: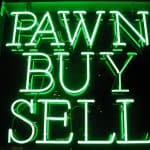 Store service: Basically we're a jewelry store and we provide jewelry for sale.  This is the basic service available to all customers looking for deals in jewelry, such as jewelry sets, standalone pieces, and more.  There is no special process to acquire this jewelry other than having money, and we will barter.
Jewelry Buyer Service: This is preferred to customers that are looking to pocket off of jewelry they no longer wish to own.  Because selling it to a jewelry pawn shop Chandler residents trust, there is no time wasted, to put the cash in your hands!  Here is where you can have us purchase your items and we give you money!  All we need is the jewelry as complete as possible (meaning any packaging, accessories, and any documentation) along with an Arizona State-issued ID to verify your identity.
Jewelry Pawn Shop Service: This is like the Buyer Service, but just using your jewelry for collateral.  Hence you are requesting a loan of money and using the jewelry you own as collateral to secure a loan.  Unlike our buying service, you are given 90 days to pay back our loan, and then you are given your items back.  You can pay earlier at no penalty, or work up to the 90th day and pay anytime between then.  If you need additional time, contact us for further assistance and options.
What Types of Jewelry Do You Prefer?
The types of jewelry we accept range from earrings to bracelets, from rings to necklaces, from brooches to even Tiara and Crowns.  Whether you have one piece of jewelry, or matching earrings and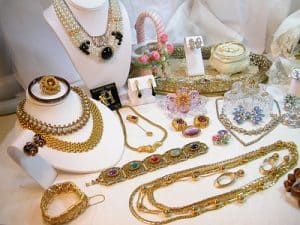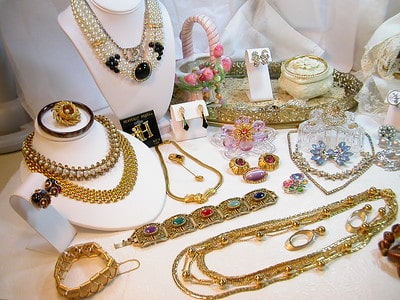 necklace, as a set, we are here to hand you cash!  Most importantly, our offers only differ slightly for a pawn loan, rather then selling it it.  Which definitely exceeds offers from our competition by far!  In addition, also accept antique (or estate) jewelry as well.  Just bring your documentation for it, if it is available.
What Documentation Do We Need to Complete These Services?
As we stated earlier, we will need Arizona State-issued ID.  This ID must be current and valid in order for the two services available at our jewelry pawn shop.  In most cases, customers that have current and valid AZ Driver's License.  Once we have that, we may request documentation of the jewelry as well.  Keep in mind that jewelry documentation isn't a deal breaker, but it helps when authentication is necessary.  Therefore, it makes the process swifter, and puts the cash in your hands, a little bit faster, from our jewelry pawn shop.
What makes Oro Express Mesa Pawn and Gold a Jewelry Pawn Shop Chandler Locals Want?
This is a simple answer: Oro Express Mesa Pawn and Gold works for all customers in the Valley of the Sun.  For the past decade, Oro Mesa has provided great deals for jewelry, regardless of buying or pawning them.  That's the difference in Oro Mesa, the Jewelry Pawn Shop Chandler locals visit for the best deals.  Come visit us today and partake of all the great deals we have to offer, at our jewelry pawn shop.