Jewelry Store Chandler
Many jewelry stores exist in the city of Chandler. Some offer decent deals while others have a light selection of jewelry. Oro Express Mesa Pawn and Gold can offer what Chandler locals look for in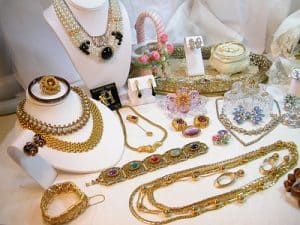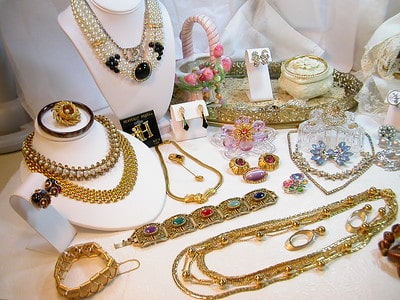 the best deals!
Plenty of Jewelry Pieces To Choose!
One thing that Oro Mesa is comfortable in saying is that our selection is on par with the most expensive jewelry stores in the East Valley. We don't have to sell your livelihood too.  That is because of our range of jewelry that you can purchase. Starting from our rings, earrings, and necklaces, we have something for every type of customer we are the jewelry store Chandler trusts.
Sometimes overlooked when dealing with jewelry is the wonderful service of cleaning it for our customers. For a small fee, we'll make your jewelry look brand new.
What Other Services Oro Mesa have as a Jewelry Store Chandler?
There are additional services we can offer our customers. The first is we can buy their jewelry and give them cash for their pieces. Keep in mind, that if we purchase jewelry from customers, the purchases are final. There is a different option for those that want to get their items back. That is a jewelry pawn loan. Here you have us give you money, and you would pay us back with the appropriate interest in 90 days. You can pay beforehand if you have the money early, or cover the interest cost to extend the loan. These options are available when you reach our store, so visit us today!
Ease of Purchases
There's no extra paperwork or requirements of purchasing involved. If you have the money, you get our jewelry. Plain and simple, from the jewelry store Chandler relies on.
How Do You Get to Oro Mesa from Chandler?
Here's the map to our store and a method of reaching our store:
The cross streets to our business are East Broadway Road and South Mesa Drive. You'll see us in the shopping center we're in along with a Circle K located Northwest across the street. If you need further assistance, don't be afraid to let us know.
Why Go To Oro Express Mesa Pawn and Gold?
There's much to offer for customers looking for jewelry for their collections. We can provide a wide variety of set pieces that can help customers perfect their collections. We also help customers from all parts of the Valley of the Sun, from Mesa to Chandler, Queen Creek, and Gilbert. Call us today, then visit our store, the Jewelry Store Chandler residents talk about and see for yourself.