Sell Cell Phone Today!
Do you have a used cell phone or perhaps cell phones just laying around the house gathering dust in Mesa? Do you have used cell phones that you have been thinking about throwing away? If you answered yes to any of these questions, you need to know that our pawn shop located in Mesa will buy your new, used or locked iPhone, Android, Smart Phone or any cell phone that is less than 2 years old.  We're the best place to sell cell phone and will give you the most cash for your pocket computer.

To Sell Cell Phone Is a Simple and Smooth Process
To sell cell phones, or buy cell phones, is a very tricky business no matter what side you find yourself on.  In today's day and age, cell phone providers are finding any excuse to give customers free phones which is nice in many ways, but also makes things a bit complicated.  Many cell phones that you encounter on the streets in this day and age can be financed, or on a contract term.  Unfortunately, we cannot buy any cell phones that are locked into a contract, or have been purchased for a promotional price within the last 90 days.
Luckily, at Oro Express Mesa Pawn and Gold, our pawnbrokers are skilled and experienced to not only assess the value of your phone, but ensure that it is eligible to sell cell phone to our store.
This is important information to any customers in Mesa, Tempe, or Chandler as it allows us to pay more cash to customers selling cell phones than any competing pawn shops would be able to.  Due to our expertise, we're able to put very accurate prices on all smart phones, both old and new.  This allows us to pay more cash to customers than any of our competition simply due to the fact that we know which margins we're working with.  From Apple to Samsung to Motorola, we're the top cell phone store to be trusted in all of Mesa and the surrounding areas.  Because we take pride in offering the  most cash possible when you sell cell phones Mesa residents!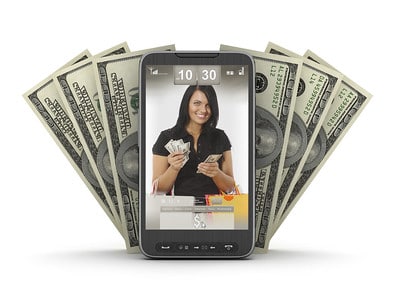 Get the Most Cash for Your Cell Phone
You might have heard of other competitors that advertise an easier way to sell your cell, by mailing it into them. These companies who want you to mail in your cell phone are spending a considerable amount of money for this advertising. Sending you a prepaid mailing envelope to mail them your phone and are only willing to send you only a fraction of what you could earn.
It is more beneficial for you to save your time and receive more cash from Oro Express Mesa Pawn & Gold when you sell cell phone Mesa residents to us. We understand that your time is valuable, and your cell phone should get you the most value you deserve.  We're ready, willing and able to make the highest offers, and turn it into cash in your hands in mere minutes.
We take in all models if you wish to sell cell phone to us.  Here are a few that we might be interested in:
Apple iPhones ~ Samsung ~ Lenovo ~ LG ~ Nokia ~ Motorola ~ Huawei ~ and many more.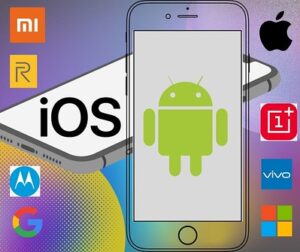 We will take them all. Have any Notepads or Tablets? You guessed it, we want them all and are willing to pay you the most cash on the spot.
Trade in Your Cell Phone and Upgrade Today!
 We have one of the widest selections of makes and models of cell phones to choose from.  Our customers don't simply have to leave themselves without a cell phone, we're more than happy to help you trade it in and upgrade you in the process. This allows our associates to apply the credit of the old phone for the new.  The ability to purchase a cell phone, and also trade out some of our new inventory, is one of our goals at Oro Express Mesa Pawn and Gold.  And we want to make sure we provide you with the quality phone you are looking for, and save you cash at the same time.
Proudly servicing Mesa, Chandler, Queen Creek, Apache Junction and surrounding areas!