Pawn Shop Mesa – Oro Express Mesa Pawn & Gold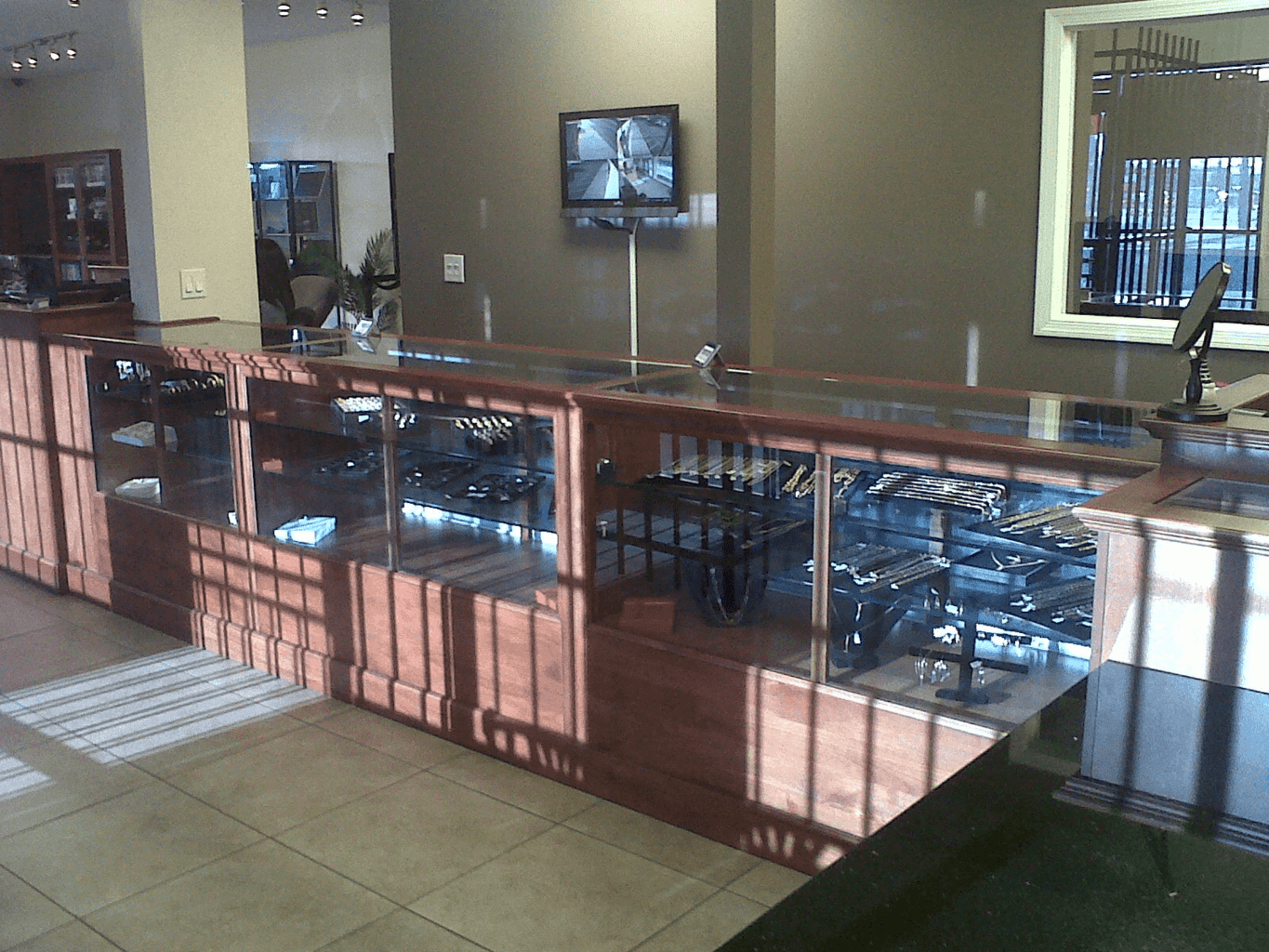 How Mesa's #1 Pawn Shop For Gold Works
If you need fast cash, our pawn shop in Mesa is here to help you.  We may not be quite as well known as Gold and Silver Pawn in Las Vegas which you have seen on Pawn Stars, but we are near you and our service, selection and pricing is even better.  We are the best Pawnshop in Mesa.  Our pawn loans offer fast cash on any items you might have to bring in.  You can obtain pawn loans, pawn jewelry, buy gold, sell gold, and obtain cash loans.  We are also a great place to shop near you for gold, jewelry or electronics.  If you need fast cash, we have it near you at our Pawn Shop Mesa.  Our store is located just East of Broadway and Mesa Drive on Broadway Road in Mesa, AZ.
Top Dollar Cash Loans On EVERYTHING

Whether it's jewelry, power tools, gold, silver, video game systems, used cell phones, whatever!
Our pawn shop is here to help you get the fast cash you need on everything shown above, but (sorry) no guns.
Pawn Loans – Pawnshop 101
A pawn loan is a quick, painless, hassle-free way to get fast cash.  Many loans through banks are done based solely on your credit, and this is what differentiates a pawn loan from a loan from a bank.  It's very simple, you just use an item you have for collateral.  Anything you have, a computer, jewelry, TV, whatever, you can put it up to get the fast cash you need with a pawn loan.
We make you an offer on how much money we can loan you on your item, and you can accept the amount, or even take a lower amount.  All that's required is that you come down to our Mesa pawn shop and make the interest payment, and you can keep the loan for as long as necessary.  The moment you pay it back, we remove the item from a sealed pawn bag and return it to you.  For more details on how a Pawn Shop Works, see Pawnshop 101.
What You Need For a Pawn Loan at Our Pawn Shop in Mesa
For a pawn, you simply only need a form of government issued photo identification.  Driver's License, Passport, or other City of Mesa approved ID.  Once you can prove your identity, we can make you a pawn loan on whatever item it is you have.  No matter whether you're coming from Mesa, Gilbert, Tempe, or Chandler, we're here to serve you.
How We Value Your Pawn Loan Collateral
The valuation process is also very easy.  The only steps you need to take prior to coming in and getting a pawn loan is ensuring the product is in working order.  If your item came with any manuals, boxes, accessories, etc., these are GREAT to bring in.  These items will greatly increase the value of your collateral.  For example, if you'd like a watch loan, bringing the box the watch came in can be extremely valuable.
Typically we will value items for a pawn loan off of eBay.com and then will loan a percentage of this value to you.  For Gold, Jewelry, and Diamonds, we look to the current price of gold which can be seen at www.kitco.com, and then for diamonds, we typically reference RAPAPORT to get an indication of the wholesale value of the diamonds.  We would then loan at some percentage of the value of the diamonds and gold in your jewelry.


Oro Express Mesa Pawn & Gold – The Pawn Shop Mesa Trusts!
For over 20 years, our pawn shop has made cash loans at this location against Gold, Diamonds, and Jewelry.  As a Pawn Shop, we also sell gold and diamonds at our pawn shop, and offer a trade-up policy where we will always gladly trade up your item for another of equal or larger weight with you just paying the difference in weight.  We also are really excited to offer the benefit of being able to loan up to 80% of the purchase price on any gold or jewelry items you buy from us with us back to you within 1 year.  No other pawn shop we are aware of offers that kind of a deal!  We are BBB listed; meaning we have a long history of good service at this location.
How To Get Top Dollar For Your Pawn Loans
The condition of your item can also affect the worth in a great way:
If your item is dirty, scuffed, heavily used, give your pawn loan collateral a good cleaning before you come and bring it in to us.
If your item takes batteries, bring it into the pawn shop with those batteries charged up.  It proves that they work!
If you have the box, charger, original receipts for the, bring them into the pawn shop with you.  The better it looks, the more we can loan.
Want to visit the pawn shop for a loan on a TV, bring the remote in.
The largest part of the entire pawn loan process is ensuring that your item works the way it should.  As long as we can verify that your item works, then we can value the item higher, and make a larger loan on it.
Thanks for looking at our Pawn Shop Mesa.  If you have any questions, feel free to Call, Chat or Contact Us.  And, remember, we're not #1 for Pawn Shop Mesa for nothing — we work for you every day.