Pawn Sunglasses
Sunglasses made by luxury brands, can put cash in your hands when you pawn sunglasses at Oro Express Mesa.  Because these designer brands are more than just a fashion statement, a symbol of confidence; even defiance against the brightness the Sun brings. Because you know how much they cost to buy, you have to know they also retain a reasonable amount of value.  Therefore, stop by Oro Express Mesa Pawn and Gold to pawn sunglasses, get the cash you need, and have them back in your possession in 90 days or less!
You Can Pawn Sunglasses For Cash!
Yes, we are serious when we say you can pawn sunglasses with us. There are many high-end brand names for sunglasses. Here's a small list of some familiar brands: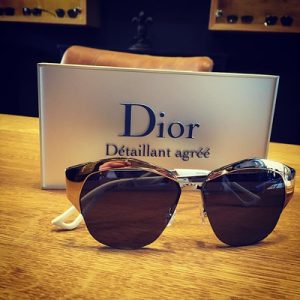 If you are familiar with the names of these brands, or if you are an OWNER of any the brands, then you're definitely in luck. Now you have another way to make some quick money on the side, and a simple process to pawn sunglasses for cash. In fact, we're confident you'll get the best loan-to-value if you have any of these luxury brands.
How Do You Pawn Sunglasses?
The process of our pawn loans are straightforward. Simply visit our store with your shades and we'll offer a pawn loan based on the loan-to-value from your sunglasses. If you like the offer, we get the process started and you'll have cash on hand in minutes. There are a few basic requirements that must be met for us to have a smooth process:
We'll need to make sure the sunglasses are not damaged. If they are damaged, this will greatly diminish the chances of us accepting them. We don't want our customers to miss out on getting money they deserve.
We would need an Arizona State-issued ID. This is for authentication of the person giving us the sunglasses for the loan.
Third, if you have the accessories that come with the sunglasses, it will help with the authentication process.
Finally, having the original receipt and packaging that came with the glasses isn't a deal-breaker; it helps us in insuring that the pair of sunglasses are authentic, and also makes it easier to provide an accurate loan-to-value for your pawn loan.
Also, our pawn loans last for 90 days, and we even offer ways to make flexible options of repayment. If you have any questions about how to pawn sunglasses, or other valuable items, click on the bottom right of your screen to reach a customer assistant via our live-chat.  In addition, after answering your questions, they can help with getting the process started online, before you even arrive at our store.
Repaying the Pawn Loan
As mentioned above, when you pawn sunglasses, or other items of value, our loans are written for 90 days.  For the duration of the loan, we will keep your sunglasses safe in our secured facility for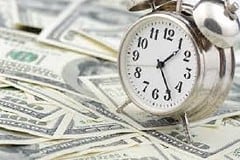 the term of the loan, or it is paid off in full.  Once the loan is satisfied, we will retrieve your sunglasses, and return them to you in the same condition they were received.
You are welcome to pay off the loan, or make payments towards the loan at any time during the 90 days.  There is never any penalty fees or charges added for early payment of the loan.  In fact, if you satisfy the loan prior to the 60th day of the loan, we will deduct a redemption discount from the total amount due.
If you realize that you are unable to pay off the loan by the 90th day, come in and talk to us.  At that time, you can choose to either pay only the interest accrued to date, and rewrite the loan for another 90 days.  Or, you can relinquish the sunglasses to Oro Express Mesa, which will release you from any further obligations to the pawn loan, and/or the store itself.
Why Come to Oro Express Mesa Pawn & Gold?
That reason is simple. Oro Express has been a Valley staple of business for the past ten years. That means we have been able to not only help our customers get the money they need; but also give us an ear to the ground. This allows us to make some great deals in our pawn loans. Also, we offer our services to all residents in the Valley of the Sun. Visit us today!