Gold Bullion Buyer Mesa
Bullion has many forms: bars, nuggets, coins, etc. Bullion is merely the bulk unit of precious metal, in this instance, gold. That said, we're a gold bullion buyer Mesa locals trust over the competition. Oro Express Mesa Pawn and Gold would like to plead the case of being your Gold Bullion buyer Mesa location. Here are some of the reasons why:
We Offer the Best Value in Mesa!
Backed by US Gold Prices, we know what the worth of gold is. This understanding means we will make sure you get the most value possible for what you own. If you are looking to lighten your load, while lining up your pockets, Oro Express Mesa is your best option.
Our Team is Experienced and Knowledgeable
To ensure the best value, you need the best in the business. That's where our staff comes in. The combined knowledge of our professionals is well over three decades. This knowledge gives our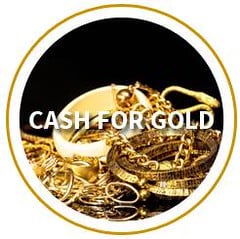 customers a sense of trust and confidence when they are looking for a good deal. This one fact alone is the Oro Express Mesa difference.
Gold bullion is not something that should be left to the amateurs.  Typically, this gold is typically kept in bulk amounts, or at least amounts greater than what the average person might have.  Whether these are solid gold coins, gold bars, or some other form of bullion, a true expert is necessary to appraise such items as they're different from the typical gold floating around the market.  Fortunately, if you've made it this far, then you're only steps away from finding a gold buying expert.  Our employees boast years of gold buying experience under their belts and are the only ones you'll want looking at your personal gold bullion.
What Types of Gold Do You Accept?
The main bullion we take is that of US Bullion minted right here in the United States of America! If you have further questions on what items we accept, click on the bottom right of your screen, and reach our customer assistance via live-chat.  We've no problem providing quotes or estimates beforehand, or if you'd just like confirmation that we can purchase the item then that works as well.  We understand the unique nature of gold bullion, and have no problems with affirming that we're the gold buyers you're looking for.
Feel free to reach out to us via our live chat at the bottom of the screen, or just give us a ring!  We simply do not turn down real gold, and today will be no different.
Are There Other Options Besides Directly Selling?
Indeed there are! You can also use our gold loans on your bullion. Think of it as a quick cash refill for your situation. You bring the items to us, we offer you cash, and you pay us back (or not and we keep the bullion).  The beauty in a gold loan is that you don't have to part with your beloved gold bullion.  We hold it in our secured, insured safe for the entire duration of the loan.  On top of this, we can technically write these loans out indefinitely allowing you to repay when you're ready.
If you need more proof of Oro Mesa's quality of service, consider this: First, we have been in business for over a decade with staff that has over 20 years of knowledge. Second, we offer some of the best deals with our gold loans and gold purchases. Finally, we would like to remind customers we are willing to help out those outside of Mesa; such as Chandler, Tempe, Gilbert, and Queen Creek.