Musical Instrument Loans Can Hand You Fast Cash Mesa!
Music is a part of our culture.  Be it rocking out on guitar, or enjoying classic viola it is something we enjoy.  But it can also be a costly venture, at times.  Do not despair in this case!  Oro Express Mesa Pawn & Gold can get you musical instrument loans for that quick rush of cash in times of trouble.
So, For Musical Instrument Loans, You Loan Out Instruments?
Not exactly. We use instruments as a means to give you cash. The process is the same as any pawn loan. You provide the instruments themselves and we'll offer the cash at the store.
So How Do You Determine What Counts As Musical Instrument Loans?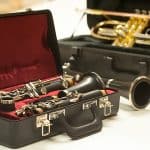 Simple. We inspect the instruments you give us and after assessment we offer a cash loan for the value of the instrument.  This process is the same as our pawn loans from other items we take in. However, we do have minimal requirements take in instruments for collateral loans.  They must be intact with little to no damage.  We do recommend having the case that comes with the instrument for storage.
What Items Do You Take In?
Naturally, we take in near any assortment of musical instruments. Classical instruments such as violins and cellos. Brass instruments such as trumpets and baritones. Even rock guitars and the occasional drum set or two qualify. We make it so you can loan us your instruments and we'll give you cash for it. If you have any further questions, don't hesitate to visit our FAQ page.
Why Oro Express Mesa Pawn & Gold?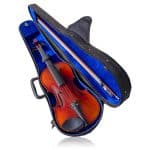 Our pawnbrokers are well equipped, skilled and prepared to make an offer higher than our competitors.  Because we strive to be the pawn shop you can rely on to help you get the cash when you need it quickly.  And it has been for over ten years!  We look for ways to expand our business to suit the needs of customers.
Following this belief, we have built a reliable business, and have built the trust of our customers for more than ten years.  As a result, our services have brought people from beyond the city of Mesa.  Now we assist customers that come from Queen Creek, Apache Junction, Chandler and many, MANY more.  So stop by Oro Express Mesa today, and we can make beautiful music to help you toward your financial freedom together!