Gold Loans in Gilbert Area are Here at Oro Express Mesa Pawn and Gold
Gold has always been a valuable commodity for loans. We know this as it is in our title: Oro Express Mesa Pawn and Gold. It's also the reason why customers shop with us, even in Gilbert! So if you are looking for Gold Loans in Gilbert, then, by all means, don't hesitate to take the trip to Oro Mesa and get the BEST gold loans we have to offer!
What Makes Gold Special to Oro Mesa?
As the oldest and most renowned precious metal in the world, we knew that it would hold to its value regardless of economic times. As noted in most gold prices charts, the amount remains steady.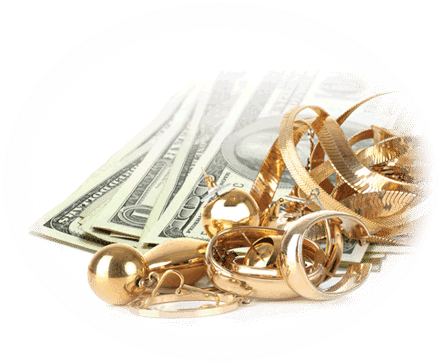 These numbers make the value of gold worthwhile to us as something viable as collateral for future gold loans for customers in Gilbert and the surrounding cities. Plus, we like the luster that gold has; call it a personal preference.
Gold is also an industry we've been in for almost twenty years at this point.  While everyone seems to be a gold buyer, we were the gold buyers before it was cool.  It's got a special place in our hearts as we've watched the world change and become obsessed with gold once again.  Our obsessions have never changed, and we continue to buy, sell, and make gold loans in Gilbert, as if it's still that first day.
What Are Your Standards of Loan-to-Value in Regards to Gold Loans In Gilbert?
Our standards are simple and straightforward, to receive gold loans in Gilbert. You, the customer, would bring your gold to our store and our professional appraisers would assess the worth of the item (unless you have a receipt/certified invoice to that gold, in which we verify that instead). Once we like what we see, we make an offer; it is up to the customer to give the "OKAY!" for a loan written that same day. There are other standards in regards to our gold loans:
The condition of Gold (meaning the karat and luster)
Is it part of a set (such as jewelry sets or collection)
How many pieces of gold are being presented (to be fair, we are skeptical with large amounts of gold as we would question the source)
And many more!
This information is just the tip of the standards that we regard. If you have further questions, click on the bottom right hand side of your screen.  Because you will be connected to the next available customer assistant.  They can provide you with the answers to your questions, and begin the process online, prior to arriving at our store got gold loans in Gilbert.
Our loan-to-value is one of the highest in the gold buying industry.  While our prices change daily according to what gold is being bought or sold for, our percentage that's absurdly close to this number does not.  When our associates appraise your gold, their primary concern is to authenticate its purity.  Like many others, we look for the stamp hidden on the gold. Once located, it is tested to validate the gold's karat. There are times they are incorrectly marked, so its standard practice for jewelers' to test.  Our pursuit in getting an accurate price allows us to be confident with the cash offers we give!
How Do We Reach You to Get Gold Loans in Gilbert?
We understand that you live in Gilbert and want to reach us or find ways to get to us. Do not worry! Here is a map provided to travel to our business as a means of guidance:

What makes Oro Express Mesa the Ideal Choice?
Simply put, there are three reasons to come to Oro Express Mesa for Gold Loans in Gilbert. First, we have been in business in the pawning industry for over a decade with our employees having a combined experience of well past 35 years in this industry.
This knowledge means we are confident in providing the most exceptional quality gold loans for our customers. Second, we are eager to take a variety of gold so you can get the cash you deserve; most other businesses are hesitant to do this. Finally, we are trusted by the customers of Mesa as they continue to come back to our shop for future needs. This trust also means we need to continue providing quality service, so they will help us stay in business. That last part also applies to customers from our sister cities of Mesa, Chandler, Queen Creek and of course, Gilbert. So if you need Gold Loans in Gilbert, Oro Mesa is your best bet! Visit today.